Carrie Underwood continues to top charts. Since the release of her new album, My Savior, it has landed on the top of country music charts. It continues to break records. The "Soft and Tenderly" singer landed her fifth No. 1 on the Billboard's Top Album Sales Chart.
My Savior is the follow-up and companion to My Gift. It was released on Friday, March 26 through Capitol Nashville/Universal Music Group Nashville. While it's a departure from her country albums, it sold 68,000 copies in the U.S. Ranging in the week ending April 4. The album came out during the second-biggest week of 2021.
My Savior continues to slay the music charts
Carrie Underwood is now experimenting with gospel music. Last year, the songstress released her first-ever Christmas album. She wanted to keep spirits up high amid the coronavirus pandemic. So, she felt now was a good time to record an album of Christian hymns that she sang since she was a child.
The singer even had her own virtual concert held live on Easter Sunday. The event benefited Save the Children and helped raise over $100,000. In the meantime, My Savior continues to break records. It's the largest debut sales week for a female artist this year. Underwood even kicked Morgan Wallen's Dangerous: The Double Album off the country music charts.
Out of My Savior's combined debut sales of 68,000, 43,000 consisted of physical album sales while digital album sales comprised 25,000. The album was popular with mail-order and online sales through Amazon, Target, and Walmart. Unlike most country albums that have strong debut-week sales, My Savior did not benefit from having a vinyl LP. Instead, its vinyl edition will drop on April 30.
Country Music Alley previously reported that My Savior debuted at No. 1 on the Top Christian Albums and Top Country Albums charts. Also, it debuted at No. 4 on the all-genre Billboard 200. This is Underwood's second No. 1 on the Top Christian Albums, following last year's My Gift. It's also her ninth consecutive debut on the Top Country Albums.
Carrie Underwood performs "Victory In Jesus"
This track is just one of the thirteen songs that Carrie Underwood recorded on My Savior. Eugene Monroe Bartlett, Sr. wrote "Victory In Jesus," which is finding glory in God, hope in heaven, and the healing love of Christ. Bartlett, Sr. is one of Southern Gospel Music's founding fathers. This song first made an appearance in a songbook titled Gospel Choruses.
Since then, countless artists have performed their version of the song, especially during worship services. It has grown in popularity over the years and is one of the most-requested gospel hymns of all time. Underwood decided to try her hand at this uplifting song, which is needed in these challenging times.
What are your thoughts on Carrie Underwood's new album? Sound off below in the comments.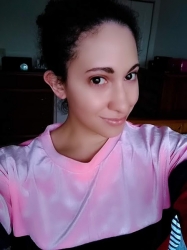 Latest posts by Chanel Adams
(see all)