Taylor Swift did it again. Fearless (Taylor's Version) dropped on Friday, April 9, and it's already on its way to topping charts. The singer-songwriter re-recorded the first of her six albums amid her ongoing legal battle with Scooter Braun and Scott Borchetta. Fans have been listening to Fearless (Taylor's Version) and are impatiently waiting to see what she'll re-release next.
It's her third album release in nine months, following her 2020 quarantine albums Folklore and Evermore. Fearless (Taylor's Version) is on the slate for No. 1 on the HITS Top 50 chart. It's safe to say that fans are buying up this album, even if it's a re-release of the 2008 one.
Taylor Swift continues to top charts
According to the rumors via Hits Daily Double, Taylor Swift could debut at No. 1 with Fearless (Taylor's Version). It could make its debut on the Hits Top 50 with first-week sales that are estimated to be around 300,000. This is importing considering the album is just re-recorded tracks of 2008's Fearless, which sold 10 million album units to date. It's also one of the three albums that won Album of the Year at the Grammy Awards.
This will also become Universal Music Group's 19th straight week at No. 1. Since the release of Folklore in July 2020, Swift will hold the Top 3 debuts on that chart. The Best of DMX will also become a Top 10 contender following the news of the rapper's death on Friday. However, it's too soon to tell how well Swift's new album will do in the next few days, but its numbers are strong.
Me in 2020: life is chill, writing songs based in fiction to avoid drama, feeling pretty grown up

My 2008 music from the vault, in a goblin voice: "REELEEEEEEASE MR PERFECTLY FIIIIIIINE" https://t.co/PCexr31q9x

— Taylor Swift (@taylorswift13) April 7, 2021
Just days leading up to its release, Swift teased her fans with a cryptic video message. It showed scrambled letters in which they had to guess the six never-before-heard tracks on the album. The songs are "From the Vault," which means they are re-recordings that were scrapped from the original version. Now, Swift gets to tell the full story of Fearless and do it on her terms.
The "Willow" singer goes back to her past
Taylor Swift sings about young love on the re-recorded version of her 2008 album. Fearless (Taylor's Version) is giving fans a sense of nostalgia. This release comes after Swift announced that she's going back to her music catalog to claim ownership of her music. Music mogul Scooter Braun acquired her master recordings from Big Machine.
Swift is hoping that fans will listen to Taylor's Verison of her old Fearless tracks. As Country Music Alley reported, she wanted to stay to the original recordings while giving the full story. But there were some things that she "improved" on, and the album feels more pop than the original. Swift is taking advantage of this pandemic with her creative ambition.
What are your thoughts on Fearless (Taylor's Version)? Did you buy the album or stream it? Sound off below in the comments.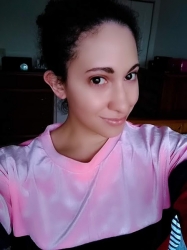 Latest posts by Chanel Adams
(see all)