Reba McEntire revealed that she's working on "something fun" in the studio. The country singer is getting a hop back in her step thanks to music. She's finding how fun it is to make music again. On Saturday, April 10, McEntire teased new music via Instagram.
She posted a video of herself from her recording booth. In the clip, she sings one of her songs "Can't Even Get the Blues," which shows that she's still got it. McEntire hit every note on her hit song. She also couldn't stop smiling and she sang away in her recording booth.
Country superstar teases new music
"Been in the studio working on something fun this week!!! #StayTuned #CantEvenGetTheBlues," Reba McEntire captioned her post. Apparently, she's working on something that has to do with her old music. In the comments section, fans couldn't stop raving over her voice. Most agreed that she has the "voice of an angel," while others wanted to know what she had up her sleeve.
Young Sheldon star Annie Potts joked in the comments section: "Hey! Did you take singing lessons since we did Karaoke together…? Cause you've really improved!" As fans recall, McEntire made a recent guest appearance on the CBS comedy Young Sheldon.
"Can't Even Get the Blues" was featured on McEntire's album Unlimited and was her first No. 1 single. She released the song in 1982 after her first 13 singles never topped the charts. It's hard to believe but even McEntire had a hard time breaking into the country music industry. Tom Damphier and Rick Carnes wrote the song, but McEntire had to get the song back after her record label wanted another artist's voice on it.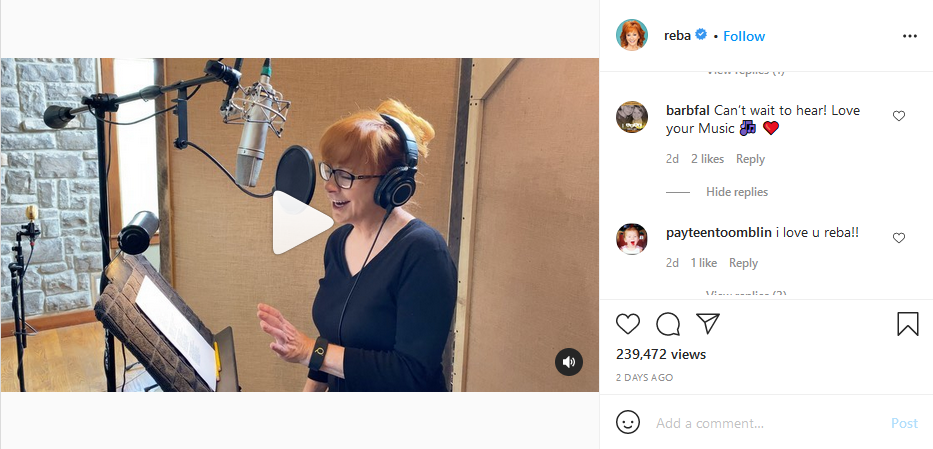 On Sunday, April 11, McEntire headed back to the recording studio, but she wasn't alone. This time, she went with a friend. McEntire shared a photo of herself sitting at the soundboard and taking notes. Meanwhile, her French bulldog, Riddler, stood by her feet and looked up at the camera.
Reba McEntire celebrate National Pet Day
Of course, she had to bring her puppy with her to work. It was National Pet Day, after all. Riddler got to spend the entire day in the studio with Reba McEntire. The furry friend belongs to her boyfriend Rex Linn.
"National Pet Day today!" McEntire wrote in the caption. "It was almost 'take your pet to work day' 🙂 #nationalpetday #lovemyriddler"
Linn and McEntire have dated for about a year. However, the two met in 1991 while filming the television movie, The Gambler Returns: The Luck of the Draw. They reconnected 29 years later and had dinner in January before getting to know each other virtually due to the coronavirus pandemic. Fans agree that McEntire looks happier than ever – even in the recording studio.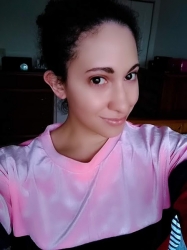 Latest posts by Chanel Adams
(see all)