Morgan Wallen is still atoning for his behaviors revealed in a video from February. The country star posted a four-page note on his Instagram account telling fans he is still working on himself and will not be playing any concerts or festivals this summer.
The missive was a direct line to his fans, with Wallen explaining his absence and why he still will not perform.
Morgan Wallen statement:
"In his Tuesday post, Wallen penned the following: "First of all I just want to say thank you to everyone who has supported me during this time. I have felt a lot of love lately from many individuals I have met and from so many people I haven't gotten to know yet.

I know my corner hasn't been the most popular to stand in recently, but many of you did anyway. So many things have happened since I've had the opportunity to talk to my fans.

I haven't even had a chance to share my feelings on what has happened with my music and the 'Dangerous' album, and it's important to me that I do that first to y'all. When I made the music, it was important to me that I wrote songs that were authentic and some of them even let you in on my story. Before the music came out, I was proud of it. I felt fulfilled.

As a musician that is the best feeling in the world, being happy with your music before fans even hear it. If you feel that way, then you can live with the reaction, I guess"…

…I wanted to let you guys know that I've taken a couple months away and feel like I've really worked on myself," Wallen wrote. "I'm proud of the work I've put in, and in many ways thankful to have had the time to do it. I've needed this time off. I moved to Nashville at 22. I never really gave myself a chance to survey the man I became during that time. I can already see a big difference between 22-year-old me and 27-year-old me.

I hope there's a big difference between the 27-year-old me now and the 32-year-old me one day. I will always strive to be better. Not only has this time revealed to me the ways in which I want to improve, but it's also reminded me that I am still very proud of who I am and the man I am becoming."
The incident
Wallen's plans for resuming his live appearances have been a hot topic as the star has remained silent since an apology issued after the video surfaced in February.
This was on the heels of negative press and reactions over his having been caught saying the N-word on camera.
Many music critics and journalists were unsure if he was to sit out the lucrative summer season for touring or head out despite the scandal.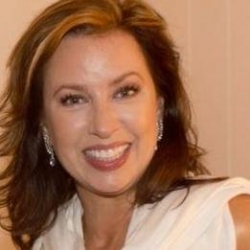 Latest posts by April Neale
(see all)