Little Big Town announced that one of its members will not join them at the 2021 ACM Awards. Country's biggest night will take place on Sunday, April 18. Fans can expect a lot more performances than usual. Keith Urban and Mickey Guyton will host the live televised event.
However, fans will notice that one member is missing from this group. On Thursday, April 15, the band announced that Phillip Sweet tested positive for COVID-19. He's the latest country star who caught coronavirus. He will not be joining his bandmates at the ACM Awards. Instead, he will be resting and watching from home.
Phillip Sweet tests positive for COVID-19
During their interview with Audacy, Little Big Town announced that Phillip Sweet is not feeling well. He's been diagnosed with COVID-19. The band was asked why he was not with them. That's when they decided to break the news to their fans.
"Well, Philly's not feeling good. We might as well break the news, he's got the COVID," bandmate Jimi Westbrook said, as quoted by People. "He seems to be holding off the really bad stuff, just a little not feeling great."
Sweet will not be in attendance at the ACM Awards. Lead singer Karen Fairchild said that he's recovering but he'll be "missing out on this whole ACM week." Little Big Town is nominated for group of the year at the awards ceremony. Also, they will perform their latest single, "Wine, Beer, Whiskey" live on Broadway during the broadcast special.
The song is currently hanging on the Top 40 on country radio airplay charts. It's been also on the Top 30 on digital song sales charts since it was released on the radio.
During the interview, the group joked about who would replace Sweet at the show. Westbrook said they "auditioned about 50 people." They decided that they would end up as a "trio." Kimberly Schlapman talked about replacing Sweet with his lookalike, billionaire entrepreneur Richard Branson.
Fairchild also revealed what she plans to wear during the virtual awards show. She plans on wearing Stella McCartney, while Schlapman may end up wearing Carolina Herrera. However, she's still deciding between two dresses. Things could change since a woman's mind always changes.
Little Big Town currently not touring
Like most country artists, Little Big Town is not touring at the moment. In March 2020, the group was on tour when Fairchild revealed that she was sick before the start of the coronavirus pandemic. Her doctor found that she had influenza, but most of her symptoms were similar to COVID-19. Obviously, she was concerned for her health.
Schlapman revealed that she previously tested positive for COVID-19 last fall. As Country Music Alley previously reported, Luke Bryan pulled out of the ACM Awards after testing positive for coronavirus. He was also cut from the first live show of American Idol. While Bryan's doing well, he's not clear how soon he will return to television.
The 2021 ACM Awards will air live on Sunday, April 18 at 8 p.m. ET on CBS. Check your local listings for details.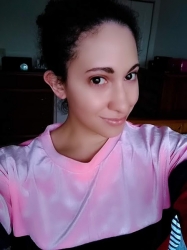 Latest posts by Chanel Adams
(see all)