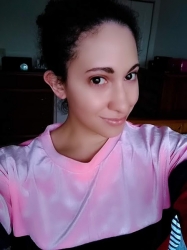 Latest posts by Chanel Adams
(see all)
Blake Shelton will perform at this Sunday night's ACM Awards in Nashville. The Academy of Country Music nominated him and fiance Gwen Stefani for their duet "Nobody But You." Yesterday, Country Music Alley reported that the country superstar traveled to Orlando for the opening of his fourth Ole Red restaurant. During his appearance, he chatted with the restaurant owners and performed a medley of his hits.
Blake was there without his famous fiance by his side. He was very much missing her presence and it was adorable. He was excited over their ACM nomination. However, Carly Pearce and Lee Brice won in that musical category for their duet "I Hope You're Happy Now."
Does Blake think the awards show is "rigged"?
Blake Shelton reacts to ACM nomination
Blake Shelton shared his thoughts on receiving the ACM nomination with his fiance. He feels that it was special to get one with his "best friend." At an Orlando press conference, he couldn't stop gushing over Gwen Stefani. He feels that it's quite special to receive a nomination with one of the most important people in his life.
"I can't believe that I got to be nominated for an award with my best friend, it was just one of those moments where it's like how do you get so blessed and so lucky," Blake said. "It's unbelievable."
Then, Blake joked: "I don't know what our chances are to win that thing, but if we don't win, we'll know it's rigged."
While he didn't become a 2021 ACM winner, Blake will perform at Sunday's ceremony on Sunday night. He will perform his song "Austin," which just celebrated its 20th anniversary this week. Gwen just celebrated the 25th anniversary of the hit No Doubt song "Don't Speak." Both stars and their fans are having a strong sense of nostalgia this week.
"Minimum Wage" singer talks about his career
Blake Shelton reflected back on his two-decade career. He remembers the time when he was listening to country radio and he told himself that he wanted to be a country singer. While he "didn't really have any plans or goals beyond that," he didn't let that stop him from making his dream come true. Blake released a series of songs, most of which were "flops," and then came "Ole Red," which was a hit and led to the inception of his series of restaurants.
Blake feels that having a song on the country charts 20 years after his debut makes him feel like the "luckiest guy in country music."
"I have so many of my friends that came out the same time I did and they had incredible careers, but they didn't last this long," Blake explained. "I look at them as way more talented and better than anything I do. So I just know how lucky I've been. [I] guess I made some good decisions along the way and surrounded myself with people that I trust and are good at what they do."
The 56th ACM Awards will air live Sunday night, April 18 at 8 pm. ET on CBS.