Earlier this week, Blake Shelton caused a riot on Twitter. He made friends with an opossum in the middle of dinner. The critter was trying to steal his dinner, which he smoked in his outdoor kitchen. While the possum did end up winning this fight, that's not entirely how this story ends.
Blake took to Twitter to post two videos to his Twitter page. In the first clip, the opossum tries to feast on the smoked meat the country superstar spent a long time cooking. Then, the 44-year-old attempts to make amends with his new furry friend. Now, Blake is revealing why he won't be tweeting as much.
Is Blake Shelton leaving Twitter?
Blake Shelton has since ramped down his Twitter activity. The "Minimum Wage" singer said that some of his wildest tweets may be behind him. He even removed the social media app from his phone, so he can only access Twitter on his desktop computer. While Blake has amassed over 20 million followers on the platform, he admits that some of his tweets got him into trouble.
During his latest appearance at Ole Red in Orlando, Ryman CEO Colin Reed admitted that Blake's team handles his Twitter account. Obviously, the star's impressive social media following was what led to the idea of partnering with Blake for the restaurant and music venue chain. However, there's a lot that's at stake in these current times.
"He has a habit of saying the wrong thing at the wrong time," Colin Reed said.
Meanwhile, Blake sat there in agreement with a smirk on his face. Even his fellow country artists have spoken to him about his foul language.
Are y'all ready for @SnoopDogg?? The Knockouts start next Monday – don't miss it! #TheVoice #TeamBlake pic.twitter.com/LiGohoFH0L

— Blake Shelton (@blakeshelton) April 13, 2021
"Reba's [Reba McEntire] been hard on me. The Diamond Rio guys have gotten onto me. Oak Ridge Boys have talked to me about it," Blake explained. "I finally just took it off my phone because I mean, when you drink you got s*** to say. Take it off my phone — I can't say it."
That doesn't mean Blake will make the occasional appearance on Twitter. He previously announced that Snoop Dogg will appear on The Voice on Monday, April 19. Blake has always been active when it comes to the latest season of the NBC singing competition.
Does he have plans to leave 'The Voice'?
Blake Shelton has a successful career, but he doesn't think it'll stay that way in the long road. In a new interview, the singer admitted that he may walk away from the spotlight "sooner than later" in favor of a quieter life with fiance Gwen Stefani. The couple is currently planning their upcoming summer nuptials.
During his appearance on NBC's Today With Hoda & Jenna, he said that he could see himself leaving Hollywood and living a simpler life. Blake and Gwen feel that they've done all they could with their careers. They wouldn't mind retreating from the scene and hanging out on his ranch with her three sons. The pair spent most of their COVID-19 quarantine together at his ranch in Oklahoma.
What are your thoughts on Blake tweeting less? Do you love his tweets? Sound off below in the comments.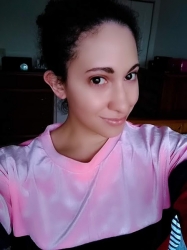 Latest posts by Chanel Adams
(see all)