Taylor Swift addressed the rumors surrounding her cat Meredith and her upcoming album. Fans have been wondering why they don't see photos of her beloved cat anymore. They wondered if the feline was feeling fine. However, the pop star claims that her cat is doing well — she's just "really private."
On Friday, April 16, Swift took to Instagram to post a video in response to the questions about her furry friend. Swifties noticed that they haven't seen any photos or videos of Meredith Grey, the famous cat that the singer most often posts about. They noticed that she's only posted about Benjamin Button and Olivia Benson.
Taylor Swift gives an update on her cat
But first, on Twitter, Taylor Swift celebrated that Fearless (Taylor's Version) became "the biggest country album 1st week of the last six years" and "the top release of 2021." Then, she teased her fans that she would be "addressing a very pressing issue." In her tweet, she included a series of cat emojis along with the question mark emoji.
Then, Swift posted an Instagram video of herself holding onto Benjamin Button. She told her cat that she read "some rumors on the internet" about his "sister." Then, the screen flashed with many comments asking about Meredith. According to Swift, that cat "HATES having her picture taken." She read the text in the video before showing a montage of Meredith being photographed and hating her life.
"She's just a really private little cat," Swift continued. "She likes her business kept to herself, she doesn't like a camera shoved in her face, and who can blame her?"
WELL WELL WELL you all really went out and left my greatest expectations in shambles this week.😆 Word on the street is you made Fearless (my version) the biggest country album 1st week of the last 6 years & the top release of 2021 so far. Honestly?? How?? Did I get this lucky??

— Taylor Swift (@taylorswift13) April 16, 2021
I wanted to say thank you to you so today I will be addressing a very pressing issue. 🐈🐈‍⬛❓ pic.twitter.com/kBUybYoV2W

— Taylor Swift (@taylorswift13) April 16, 2021
Benjamin and Olivia are much more comfortable in front of the camera. Swift adopted her newest kitten, which she met on the set of the "ME!" music video, in which he made an appearance. Olivia and Meredith also appeared in the video. But Meredith doesn't like being in the limelight. It's hard to be a famous cat.
Working on the "next one"
On Sunday, April 18, Taylor Swift gave another update. This time, she teased new music. She took to Twitter to announced that she's back "in the studio" and has been working "all day" on "recording the next one." That means she's working on her next re-release.
Within two hours of the post, Swift's tweet amassed over 192,000 likes and 27,000 retweets. One fan wrote: "laughs nervously what the f***," while another added: "HOW ARE YOU JUST GONNA CASUALLY SAY THIS?" Fans lost their minds over Swift's cool tweet about her upcoming album.
Been in the studio all day recording the next one – it's really so amazing what you all have done here. 🙏🙏🙏 https://t.co/rxa5njMn0z

— Taylor Swift (@taylorswift13) April 18, 2021
As Country Music Alley reported, Swifties have a feeling that she's re-recording the 1989 album, which was a game-changer for the singer. 1989 was her first pop record, which broke records in the U.S. It also spawned several hits and led to a successful 1989 World Tour. Follow Country Music Alley for the latest news on Taylor Swift.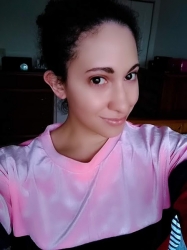 Latest posts by Chanel Adams
(see all)