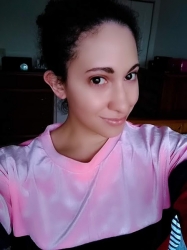 Latest posts by Chanel Adams
(see all)
Taylor Swift continues to smash records. Earlier this month, the singer-songwriter released her new album Fearless (Taylor's Version). As with anything else, her fans ate it up. They don't care if it's a re-recording of her 2008 album. They always look forward to listening to what the singer has been working on.
Swift is in the midst of re-recording her past six albums in order to have control of her music catalog. Her first project is now at No. 1 on the Australian Recording Industry Association chart. This means that her six re-recordings will break records for the former country singer. Swift is now the first artist to have three different albums at the top for the past 12 months.
'Fearless (Taylor's Version)' is a No. 1 album
According to Billboard, Taylor Swift had three albums that shot to the top of the ARIA chart in the 12-month period. The singer previously released the surprise quarantine albums, Folklore (July 2020) and Evermore (December 2020), both of which also debuted at No. 1 at the time of their release. Ever since it dropped on Friday, April 9, Fearless (Taylor's Version) shot to No. 1.
A total of 17 weeks separate Evermore from Fearless (Taylor's Version), which is the shortest span between two different albums to debut at No. 1. Swift beat her own record of 20 weeks since her last two album releases. Also, three tracks from this new album will make an impact on the singles chart this week. "Mr. Perfectly Fine (Taylor's Version)," which comes "From the Vault," is currently at No. 19.
Her total of eight No. 1 albums puts her in second place behind Madonna, who has a total of 11 No. 1 albums. Swift is also behind Eminem, who has nine consecutive No. 1 albums. Meanwhile, Justin Bieber's new album, Justice, dropped down to the second spot, while Australian artist Richard Clapton stays at No. 3 with his release, Music Is Love, which is a collection of cover songs.
If that's not enough, Taylor Swift just made another record
Taylor Swift has done a lot in her music career. She currently has 11 Grammy wins, 41 nominations, nine studio albums, and seven No. 1 hit songs. She also has an incredible work ethic. The singer-songwriter made good use of this quarantine time by writing and recording not one but two surprise albums and re-recording some of her old music.
That hard work has paid off. Fearless (Taylor's Version) also hit No. 1 in the U.K. on Friday, which means she earned three no. 1 U.K. albums within the span of 259 days. The albums are the previously-mentioned Folklore, Evermore, and Fearless (Taylor's Version). The Beatles previously held this record by going No. 1 with their albums Help!, Rubber Soul, and Revolver within the span of 364 days.
Fearless (Taylor's Version) is the seventh studio album to go No. 1 in the U.K. Per The Guardian, the album sold 21,145 units (combined digital and physical sales plus streams). Swift is reclaiming her earlier music from music executive Scooter Braun. He purchased her music and sold those masters to a private equity company, Shamrock Holdings, last autumn.
Around that time, the singer's wheels started spinning. She teased her fans on some "surprises" that would relate back to her original music. In November 2020, Swift was granted permission to re-record her original masters. She is rewriting her career as she goes back and rewrites some of her old music.
However, Fearless (Taylor's Version) remains true to the original with six new tracks that complete the story. It's been rumored that the singer could change some of the lyrics of her controversial songs like "Bad Blood" from 1989, "Better Than Revenge" from Speak Now, and "Picture to Burn" from Taylor Swift. What are your thoughts on Swift breaking records in Australia and the U.K.? Sound off below in the comments.