Blake Shelton talked about his collaboration with his fiance Gwen Stefani. As fans know, the two were nominated for their duet "Nobody But You" at the 2021 ACM Awards. In a new video shared by the ACM Awards, the country singer talked about his relationship with the No Doubt singer and what it's like to collaborate with her. He was so happy that the two were nominated for an award together.
As Country Music Alley previously reported, Blake joked that the awards ceremony is "rigged" if they didn't win. Obviously, he feels passionate about their duet. No offense to Trace Adkins, but Blake really loves working with Gwen more. It's nothing personal.
Why Gwen Stefani is "everything" to Blake Shelton
In an interview before the 2021 ACM Awards, Blake Shelton talked about his first win with Trace Atkins. While he appreciates their collaboration, he doesn't think it's as meaningful as being nominated with Gwen Stefani. No offense to Trace, but Blake doesn't love him that way. Of course, he admires the country superstar when it comes to his work, but it doesn't hold the same meaning.
"Hopefully Trace won't hear this, but winning that award with him doesn't mean nearly as much to me as just being nominated for that award with Gwen," Blake joked before adding, "Gwen – she means everything to me. To be able to make records with her and have a couple of hit songs with her on country radio, and have that recognition with the ACMs, that somehow takes it to another level, not for me but for Gwen."
She had no idea that she would get nominated for a country music award someday. The "Let Me Reintroduce Myself" singer didn't even have an idea that she would fall in love with a country dude and sing country music. Like Blake said, going country wasn't something she saw happening for her.
The secret behind their unlikely pairing
In the interview, Blake Shelton admits that their blossoming relationship was "strange" at the time. He didn't see it coming either. Now, the couple is making songs together and they were nominated for an ACM Award. He calls the nomination "unbelievable" and says he's "so happy about it."
Fans did not see this coming either. Unless they closely watch The Voice every week, most people had no idea that Gwen Stefani would end up dating Blake Shelton. The two become close on the set of the NBC singing competition after their respective divorces. At the time, Gwen went through her divorce from Bush frontman Gavin Rossdale, while Blake made headlines for his divorce from Miranda Lambert.
In various interviews throughout the media, Gwen admitted that she didn't know who Blake was before she met him. She called herself an "O.C. girl" who probably knew little about country music. Now, she has a deep appreciation for the genre and a profound love for her man. The couple got engaged in October 2020 and are planning their summer nuptials.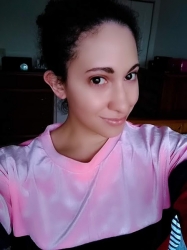 Latest posts by Chanel Adams
(see all)