Kelly Clarkson made an emotional return to The Voice. During the Monday, April 19 broadcast of the NBC singing competition, the singer cried after a contestant sang her song. This was a big moment for the coach who's been M.I.A. lately. Country Music Alley has reported Kelly's disappearance and subsequent return to the show.
She didn't appear in a few episodes due to an illness but tested negative for COVID-19. At the very last minute, Kelly asked country singer Kelsea Ballerini to keep her seat warm until she returned. After taking a few weeks out, Kelly returned in an emotional way when she had to make some difficult decisions during the Knockouts.
Kelly Clarkson cries when she hears her song
The latest episode of The Voice pitted contestants Corey Ward and Ryleigh Modig going up against each other. Ryleigh performed King of Leon's "Use Somebody," while Corey performed "Already Gone," which Kelly Clarkson released in 2009. During his rehearsal with Kelly and celebrity mentor Snoop Doog, he explained that he chose the song because of his own emotional connection to it.
Per USA Today, Kelly was so moved by Corey's performance that she cried. It brought back memories for the singer who was going through something heavy at the time. After Corey performed, she explained why she could relate to what he was feeling.
"When I wrote 'Already Gone' I was going through something that I thought, it's OK. It doesn't have to work out," Kelly explained. "And hearing him sing that to me in my life now… Are you like smacking me in the face with my message?"
The singer-songwriter noted that it's an "interesting" feeling to hear something you wrote several years ago and "you don't feel it until years later." Kelly is in the midst of her divorce from estranged husband Brandon Blackstock. The couple was married for seven years before announcing their split in June 2020.
Snoop Dogg gets emotional too
Kelly Clarkson wasn't the only one who was emotional during the performance. Snoop Dogg also felt the emotion from Corey's performance. He joked that he's "holding this tear back!" before adding, "When you can get the songwriter to lose emotional control, that's when you doin' your job."
When it was finally time for Corey to perform "Already Gone," Kelly admitted that hearing him sing her song is "the coolest thing a songwriter can experience." She joked that the aspiring artist "just killed my song in front of me," which had her wondering if that's how her song was meant to sound.
Most of the time, singing a coach's former song doesn't go well, but it worked out in Corey's favor. These days, Kelly is known for covering other people's hit songs and fans love it. Now, she finds herself on the other side, seeing someone else perform one of her songs. It was an unbelievable moment for the two.
Knockout Rounds on The Voice continue next week at 8 p.m. ET on NBC.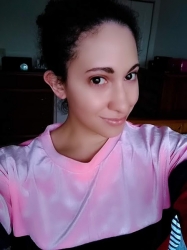 Latest posts by Chanel Adams
(see all)