Luke Bryan already returned to the American Idol set. Last week, Country Music Alley broke the news that the singer tested positive for COVID-19. Fans were concerned about Bryan's health and felt he was pushing it too far. They also have a feeling that he will delay his upcoming summer tour.
Bryan is counting his lucky stars. He did not get a severe case of the coronavirus. Also, his wife Caroline was able to nurse him back to health. He credits her for his super-speed recovery. On Sunday night, Bryan made his big return to American Idol for a live taping of the show.
Luke Bryan is back to 'American Idol'
Per Variety, the "Down to One" singer reported back to the ABC singing competition. On Sunday night, Luke Bryan returned for the live broadcast. Sources told the outlet that he was able to make it back after a result of contracting COVID-19. Shortly after the news broke, Bryan tweeted a short message saying: "Hey guys, it's Luke. I'm back and feeling awesome and I'm so glad to be back at the judges' table."
The country superstar returned to his rightful place alongside Katy Perry and Lionel Richie. Variety reported that Bryan got the clear to return to work under strict health and safety protocols. He supposedly tested negative for the novel virus for the past two weeks, but he was already back within a week. If this information is true, there are many questions about Bryan's diagnosis and recovery, especially since everything happened so fast.
West Coast, are you ready for a comeback? #AmericanIdol starts now! pic.twitter.com/1zwkGPVYmi

— Luke Bryan (@LukeBryanOnline) April 20, 2021
On Monday, April 12, he announced on social media that he contracted the virus and would be able to appear in AI's first live show. Former judge Paula Abdul took his place, as a pleasant surprise to fans of the original version. If the two-week rule was set in place and followed, his return on Sunday night means that Bryan would have tested negative by last Monday's announcement. However, there is no two-week safety window for negative test results after testing positive.
Credits wife Caroline for nursing him back to health
Representatives for Luke Bryan and American Idol did not return Variety's request for comment or clarification on the timing of his illness. He did not receive the COVID-19 vaccination prior to his diagnosis. After Bryan's test came back positive, everyone else on the set of Idol was tested and received a negative result, according to sources.
In an exclusive interview with People, Bryan shared his experience with COVID-19. The 44-year-old country star revealed that his wife Caroline helped him deal with the virus. She nursed him"back to health" and he's "amazed" at his quick recovery. Now that Bryan has contracted the virus, he's definitely seen a different side of it.
In a previous interview with Entertainment Tonight, he shared that he quarantined at home in Tennessee. He found it hard to sit out a live taping of Idol. It was the "toughest part of quarantine." However, he was "honored" and "amazed" that Paula Abdul filled his spot.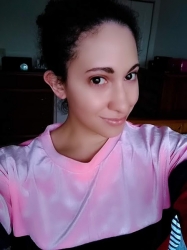 Latest posts by Chanel Adams
(see all)