Luke Bryan tested positive for COVID-19. The country star will miss the first live American Idol show due to his positive diagnosis. On Monday, April 12, the judge made the announcement, revealing to his fans that he contracted coronavirus and is now quarantining at home. Bryan's positive test results come at a terrible time since he's in the midst of the singing competition show.
Read the shocking news below
The singer and American Idol judge revealed to his 9.4 million fans that the diagnosis will force him to sit out the first live show of the season. The reality show starts with Monday night's episode on ABC. Luke Bryan took to Twitter to share the news with his fans. Of course, country fans were more concerned about his health rather than his appearance on Idol.
"I'm sad to say I won't be a part of tonight's first live @AmericanIdol show," Bryan tweeted. "I tested positive for COVID but I'm doing well and look forward to being back at it soon."
This positive COVID-19 test comes after Bryan actively promoted Season 19 of American Idol and the deluxe version of his 2020 album Born Here Live Here Die Here, which dropped on Friday, April 9. As part of the album's promotional tour, Bryan made an appearance on Jimmy Kimmel Live! and performed his single "Drink A Little Whiskey Down."
Live episodes of American Idol were scheduled to start on Monday. According to Taste of Country, Bryan was at home in Los Angeles at the time of the diagnosis. It's unclear whether he came into contact with anyone else associated with the show. Previous episodes of the show were pre-recorded many weeks ago.
Bryan resides in Nashville with his wife and two sons, Bo and Tate. The "Down to One" singer has shared had a lot of bad news lately. He just described his nasty fishing injury in his interview with Jimmy Kimmel. Bryan caught his hand on a hook during a day of fishing at his lakefront property.
Who will replace Luke Bryan?
According to The Blast, Paula Abdul will fill in for Luke Bryan for the live show. Also, health and safety protocols are taking place for American Idol's first live show. The audience is required to wear face masks and will test for COVID-19 prior to entering the building. They will be directed to "pods," which includes the members of their immediate households.
Production has been working with the L.A. County of Department of Public Health to ensure everyone's safety. Since Bryan made this shocking announcement, fans flooded to his tweet to send get-well wishes. They hope that he will make a full recovery and return to the show soon.
"Oh no! I pray you don't have any adverse effects from it. Wishes for a very speedy recovery."
"Make sure you get plenty of rest. You will be missed but your health is more important and so is your family's- my prayers are with you."
"Luke will be missed at our first American Idol LIVE show tonight, but he is resting now in quarantine at home and we're wishing him a speedy recovery."
"I'm sorry to hear you have tested positive for COVID. I pray you have a quick recovery & that your family is doing well."
"Hope you get better soon Luke and I'm sorry you had to go through that."
Bryan was planning a spring 2021 tour
The country star wanted to get back on the road this year. Luke Bryan will kick off his upcoming tour this spring. However, he hasn't promoted the tour on social media. This led fans to wonder if he will push it back into the autumn, or even into 2022 as Kenny Chesney did.
Stay tuned to Country Music Alley for the latest news on Luke Bryan.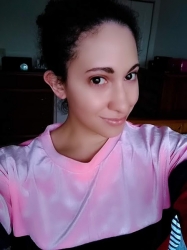 Latest posts by Chanel Adams
(see all)