Blake Shelton could be leaving the fame behind for a quieter life with Gwen Stefani. Country Music Alley was the first to report that the "Minimum Wage" singer hinted that he could leave his entire country music career behind — not just his red chair on The Voice. Other outlets took quotes from Blake's chat with Hoda Kotb on the Today Show and reported as if he was set on leaving the NBC singing competition behind.
However, it looks more like Blake is choosing his fiance over fame. It's no surprise since this couple said they're happy anywhere together. They look happy in every sighting and social media post. The two found love on the set of The Voice and years later they're planning their upcoming summer nuptials. The country star may consider laying low after settling down.
Insider spills details on Blake's quieter lifestyle
While Blake Shelton and Gwen Stefani haven't gotten married yet, the couple may want to put their careers on hold for each other. On Wednesday, April 21, an insider told OK! Magazine they want to focus on their family. However, it's unclear whether Gwen wants to have more children with Blake. They just don't want their careers to get in the way of their family life or relationship.
"They've made a pact that they're never going to let their work get in the way of quality personal time, no matter how big the paychecks," an insider told OK! Magazine. "They don't want to be one of those Hollywood couples who work nonstop and never see each other."
Blake and Gwen make $13 million each per season for coaching aspiring singers on The Voice, "but it's not all about the money to them," added the source. "They've also agreed to cut back on concerts and other projects so they can be with the kids more often." Gwen shares three sons — Kingston, 14, Zuma, 12, and Apollo, 7 from her previous marriage to Gavin Rossdale. Gwen and her sons quarantined with Blake at his Oklahoma ranch during the COVID-19 pandemic.
Gwen Stefani and Blake Shelton have a fun summer planned
It's official. The couple is getting ready to tie the knot this summer. Blake Shelton popped the question to Gwen Stefani in October 2020. After their wedded bliss, they want to plan some fun trips for the entire family.
"Even if it's just a three-day weekend, they want to have downtime together where they can completely forget about work," the source continued. "Blake and Gwen want to enjoy their life together, not as ships passing in the night. They can see where they could easily get into trouble with balancing commitments, and they'd rather avoid that sooner rather than later."
The pair would rather focus on what's happening at home rather than on their respective careers. They're so serious about their new lives together that they "agreed that if work conflicts with the kids' schedules or takes them away for too long, they won't do it." The source added that they're "happy to quit fame for the family."
Country star hinted about leaving fame before
This comes after Blake hinted he could leave the spotlight. The country star told Hoda Kotb on Today With Hoda and Jenna that he would like to take a step back from fame sooner rather than later. "I hope that's not too far down the road," Blake said when asked about enjoying a simpler life. "Ten years sounds like way too long to me."
He's been splitting time between Los Angeles and his Oklahoma home. Before the pandemic, he was busy touring the country and filming The Voice. But now, Blake wants to follow Gwen's footsteps and leave The Voice eventually.
The one and only @blakeshelton joins @hodakotb as a surprise co-host while Jenna enjoys some time off. He talks about Ariana Grande joining #TheVoice next season, his upcoming album and more! pic.twitter.com/vjCRDsuu8A

— TODAY with Hoda & Jenna (@HodaAndJenna) March 31, 2021
"I mean, we've both pretty much taken it to the limit as far as our careers go and touring and now the television thing," he continued. "It's been fortunate to accomplish a lot of things. But, hopefully, at some point, we get a chance to live some life."
Blake could leave behind the legacy he created nearly 20 years ago. The "Hillbilly Bone" singer was a coach to seven artists on The Voice, the most for any coach on the show. Now, he's looking forward to a simpler life with the No Doubt singer. The two hope to get married sometime in summer 2021.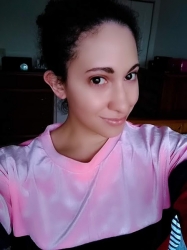 Latest posts by Chanel Adams
(see all)