Blake Shelton has a successful country music career. However, there are times when he's not feeling it. His fiance Gwen Stefani revealed that he doesn't write music like he used to. Blake would rather enjoy the exploratory or recording phase of making music.
He didn't even write any of the tracks on his upcoming album, Body Language. The 12-track album has plenty of songwriters on it. While Blake's music career is busy and thriving, he doesn't plan for things to stay that way. He even talked about the future with his career. It's hard to imagine the show without Blake since he's been there from the beginning.
Blake Shelton reveals when he could leave country music
In a new interview, The Voice coach hinted that he could leave all the fame behind "sooner than later" to spend more time with Gwen Stefani. Blake Shelton made an appearance on NBC's Today With Hoda & Jenna on Wednesday, March 31. Hoda Kotba asked Blake "in ten years, you and Gwen, just out in Oklahoma; not jetting all over the place … just kind of living a simpler life when you look way, way down the road?"
"I hope that's not too far down the road," Blake said with a laugh. "Ten years sounds like way too long to me. I'd like to see that sooner than later."
That means Blake could leave the spotlight sooner rather than later. He feels that he and Gwen have been successful in their respective careers. The "Minimum Wage" singer is "fortunate" to accomplish most of his dreams. At some point, he will have to walk away from it all and lead a quieter life.
Blake and Gwen spent most of the pandemic in quarantine together at his Oklahoma ranch with her three sons. Since then, the couple has been making little trips here and there. They were last spotted antiquing in Texas over the weekend. They announced their engagement in October 2020 and have been making time for date nights.
Country singer announces his first album in four years
Blake Shelton is finally coming out with a new album. Body Language is his first album in four years and will drop on May 21. It's the follow-up to his 2017 album, Texoma Shore. However, Blake didn't write any of the songs on the new album, as evidenced by his press release.
"We've been working on this album on and off for two years now, and I'm very proud of what we have put together," Blake said. "We certainly had some unique challenges with the pandemic, but we also had a lot of fun. We explored new sounds while making sure to get in some classic country."
In the meantime, Gwen said she is "mad" that Blake won't write any songs with her. The "Slow Clap" singer has written three songs with the 44-year-old before, but he doesn't enjoy the songwriting process anymore. So, she can't convince him to join her for any songwriting sessions.
"I wish he would write with me, but he doesn't really write anymore," Gwen admitted. "And we've actually written three songs together – we wrote a Christmas song together, and then we wrote two other songs. But he just doesn't like writing that much, makes me so mad."
However, the 51-year-old values Blake's opinion when it comes to music. She said that he has a "really good ear for hits." They spend most of their time sitting down and listening to music together. She admits that she leans on him a lot for his input.
Do you think Blake will leave the spotlight behind? Sound off below in the comments.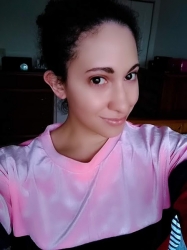 Latest posts by Chanel Adams
(see all)