Kelly Clarkson burned up the studio. On Thursday, April 22, she performed a rocking rendition of Elvis Presley's song "Burning Love." The 38-year-old put her own twist on this classic. She stepped out on stage in a black shirt dress with black high-heeled boots.
The orange and green lights flashed behind her as she crooned along to the lyrics. Meanwhile, Kelly's band Y'all backed her up. Fans agree that this latest cover was on fire. She belted out the upbeat song at the top of her latest episode of The Kelly Clarkson Show.
Check out this Elvis Presley cover
Kelly Clarkson impressed fans with her cover of "Burning Love." Most of them took to the singer's YouTube video to share their thoughts in the comments section. One even joked that they're "Burning Love" for the talk show. Another fan revealed that while they're not a fan of Elvis Presley, they sure fell in love with this song.
A third fan was surprised at how good this performance was. They did not know what to expect. Kelly always keeps her fans on their feet during her "Kellyoke" performances. They have no idea what she's going to sing or how she's going to sound.
"I wasn't sure at all how I'd feel about this…. Color me surprised!" the fan wrote.
One Elvis Presley fan admitted that they loved this rendition. That fan admitted that they're often "prejudiced" when other artists cover his songs, but they thought Kelly's cover was "amazing." Earlier this year, Kelly covered the Righteous Brothers' song "Unchained Melody," which is another song that Elvis Presley and several artists have covered over the years.
"Burning Love" was released in 1972, even though it was recorded by country artist Arthur Alexander. It was Elvis Presley's biggest hit song since his single "Suspicious Minds" in the U.S. It debuted in the Top 10 on the American Hot 100. Elvis recorded the song on March 28, 1972, and released it on August 1 that same year.
Kelly Clarkson does it her way
Earlier this year, the daytime host sang Frank Sinatra's signature song "My Way." Kelly Clarkson and musical producer Jason Halbert performed a slow-down rendition of the song. The American Idol alum wanted to do this song her way and she did. Kelly's take on the classic was introspective and quiet.
It only featured the piano man backing her all the way. At first, it started slow but Kelly picked up the pace as the song continued. Fans loved Kelly's performance even if it was a risk. Some of them even remarked that memories came flooding back to them after hearing this song.
"This woman can and will always be the greatest vocalist of my life."
"I am crying. You are crying. Everyone is crying. Girl you made it your own. Yet again."
"Perfection from beginning to end."
"What a heartbreaking rendition… awesome… simply awesome…"
"My Way" was considered Sinatra's trademark song. However, his daughter Tina told BBC in 2000 that he was sick of performing the song in concert. He called it "self-serving" and "self-indulgent." Unfortunately, that song stuck with him until his death.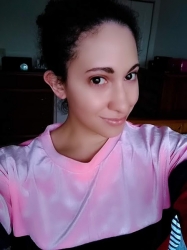 Latest posts by Chanel Adams
(see all)