Maren Morris had a good laugh when she read a tabloid. Most of the time, celebrities don't like reading lies about themselves. In this case, it was pretty hilarious. On Saturday, April 24, the "Chasing After You" singer had to quash a crazy rumor that Luke Bryan is the father of her 13-month-old son.
Of course, fans know that it's not true. Maren is happily married to Ryan Hurd, while Luke is in a long marriage with his wife Caroline. She laughed off a tabloid that had mistaken her husband for the American Idol judge. Check out the funny snafu and Maren's response.
Maren Morris laughs off ridiculous story
On Friday, April 23, The Sun reported: "Earlier this month the hot mama, who gave birth to her first child with husband Luke Bryan in March 2020, shared a thoughtful post about her post-baby body."
Maren Morris took to her Instagram Stories to post a screenshot of the article. She underlined the part that she had a child with Luke Bryan. Then, she joked: "I guess the cat's out of the bag @lukebryan." She also included a GIF of a woman laughing while drinking a glass of rosé.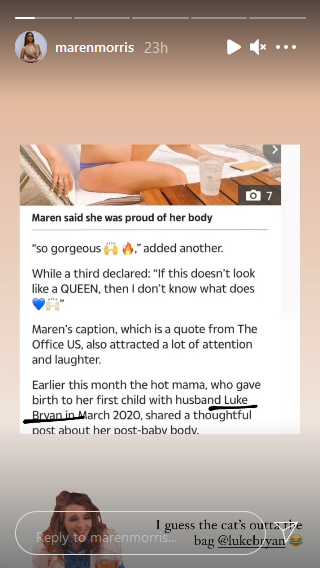 Ryan took to his own Instagram Story, adding: "Damn you @LukeBryan I demand a paternity test." The Sun has since corrected the error, but the 31-year-old caught it and shared it with her fans on social media. The couple had a good laugh at the expense of the British tabloid. Even some of their followers cracked jokes on Maren's latest Instagram post.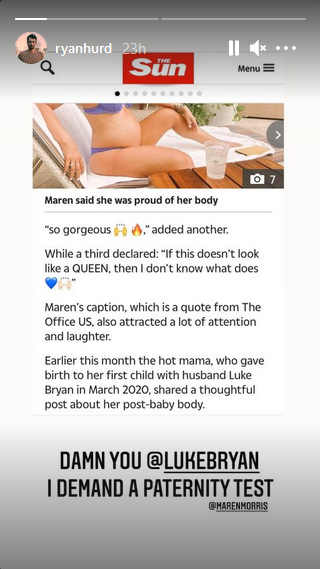 She shared a series of photos and clips from their tropic getaway. She captioned the post: "goodbye, paradise. 🌙" One user took to the post to write: "wow Luke Bryan looks good here 😍," to which another fan responded: "this comment wins." The fan was referring to the photo of Maren and Ryan together.

"I am sure you're gonna miss your getaway with Luke lol!!! 😂😂😂😂😂," another fan wrote. They also had a good laugh about that article published in The Sun. Fans also wanted to know where the couple stayed. Maren has posted several photos from their top-secret vacation.
Ryan Hurd and the country singer's marriage
Maren Morris and Ryan Hurd married in March 2018. They welcomed their son Hayes in March 2020. Meanwhile, Luke Bryan shares sons Thomas, 13, and Tatum, 10 with wife Caroline Boyer, who he married in December 2006. In August 2020, Maren's husband shared his thoughts on parenthood.
"We might be done at this point because he's so fun," he admitted to Us Weekly. "We soak every part of it up. It's so fun. He's so happy, weirdly."
The couple enjoys their new titles of mom and dad even if they're not looking to have more children anytime soon. Previously, Maren dealt with body-shamers on social media in July 2020. She recently shared an empowering post about her post-baby body. The singer made it clear that she has no desire to change for anyone.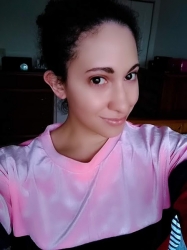 Latest posts by Chanel Adams
(see all)