Blake Shelton was caught busting some dance moves backstage at The Voice. The coach loves to joke around with his fellow cohorts. On Monday, April 26, the country singer shared a video of himself attempting to dance. He borrowed Snoop Dogg's jacket and bopped along to the rapper's 2004 hit song "Drop It Like It's Hot."
Snoop Dogg joined the NBC singing competition on Monday night's episode. In the new video, Shelton danced in front of the Ring Light and checked himself out. He mostly shuffled back and forth and slapped the soles of his shoes. Then, he attempts to do hip thrusts and the moonwalk.
The Voice coach shows off his dance moves
"Let's bring these moves back again…" Black Shelton captioned the clip. However, some fans don't want him to bring back these dance moves. If you that's what you call them. The snippet is part of a previously released video that dropped on Friday, April 16. The video shows Shelton wearing a jacket similar to the one Snoop Dogg wears on the show.
The hip-hop star walks in and asks him, "What are we, twins today?" Before he leaves, he says, "I like what your phone was playing…" Then, Shelton enjoys some alone time where he dances along to "Drop it Like It's Hot." Most fans on Twitter think the singer has some sexy dance moves.
"Damn you have to love Blake Shelton."
"Ever considered joining 'Dancing with the Stars?' I really cannot stop watching this so I think if you join, you gonna have lots of fans and win."
"I see you 'Break It Down Blake.'"
"Wow and you did it all in one take! Shufflin Shelton in the house!"
"You're getting reeeeally good … keep practicing these smooth moves, no more Shuffling Shelton."
Over on Instagram, the comments were a little bit more negative. Some fans think that Shelton should've kept these dance moves to himself. One fan begged his fiance Gwen Stefani to teach him some new dance moves. Others said they couldn't stop watching because of how ridiculous he looks.
Let's bring these moves back again… #TeamBlake #TheVoice pic.twitter.com/54oCQC1dOf

— Blake Shelton (@blakeshelton) April 26, 2021
Blake Shelton thinks he's going to lose
Although The Voice Live Playoffs are just two weeks away, Blake Shelton has a feeling that he's going to lose Season 20. He's no longer bragging like he used to. He predicts that Kelly Clarkson will win with her contestant, Kenzie Wheeler.
"I have one question: How incredibly mad were you at me for blocking you from getting on Blake's team?" Kelly asked Kenzie during Monday night's rehearsals.
"I mean, he was my first choice," Kenzie confessed. Later on in the episode, Kelly revealed to Kenzie," I watched you in rehearsal, and I was like, 'Oh no, he's like a real Blake fan, and I just totally took that dream away!'"
Despite her confession, Kenzie is happy to be on Team Kelly. Shelton called the aspiring country artist "the real deal" and thinks it's a shame "that Kelly blocked me." Fans will have to watch to see what happens. The Voice airs Mondays at 8 p.m. ET on NBC.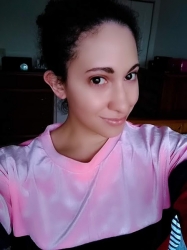 Latest posts by Chanel Adams
(see all)