On Tuesday, April 27, Kelly Clarkson and her band Y'all performed their rendition of "Send My Love (To Your New Lover)" by Adele. The singer performed the powerful breakup song amid her ongoing divorce from estranged husband Brandon Blackstock. This also comes just a month after she covered another Adele song during a previous "Kellyoke" segment.
Fans have been looking for Adele and Kelly  Clarkson to collaborate. Instead, they will have to turn to listen to these covers. During yesterday's broadcast, the singer stepped out in a white dress with a black tank top underneath. Kelly had a good time singing this song.
Kelly Clarkson performs another Adele song
The blue and lights flashed around her as she showed off her incredible vocals. Kelly Clarkson hit all the right notes with this Adele cover. Fans felt that her voice was the perfect fit for this uplifting song. The performance started with Kelly singing, while the instruments added to the chorus.
"Only queen KELLY would decide to sing Adele in a higher key and SLAY it!"
"She is so beautiful! And I'm convinced she could sing anything."
"Kelly is here again slaying a song and making it hers! I'll never get tired of listening to her incredible vocals."
"Woow!! Now we need collaboration between Kelly and Adele."
"You can't go wrong with Adele her and Kelly are literally queens. I would love to see a collab with them because they were both my childhood. I still miss Adele it has been forever when she did her music."
"Send My Love (To Your New Lover" is a 2016 track featured on Adele's latest album, 25. The singer worked on the song with Max Martin and Shellback. At first, Adele played the song on guitar and discovered the riff that led to this song. This song is more upbeat than Adele's other breakup songs.
Stirring "Kellyoke" cover of Adele song
Last month, Kelly Clarkson performed an emotional version of Adele's "Water Under the Bridge." The daytime talk show host stood at her microphone stand as the bright lights flashed around her. She immediately sang the heartfelt song in a brown printed, belted dress that featured pleating.
"Water Under the Bridge" is another mid-tempo, disco-esque song that featured an electro-drum and trip-hop beat. In the song, Adele tells her lover, "If you're gonna let me down, let me down gently." It talks about a relationship that's far from over. The song was also featured on her 2016 album.
In her Rolling Stone cover story, Adele admitted that the song was about her relationship with Simon Konecki, the father of her son Angelo, whom she has split from. Since Adele and Kelly are going through divorces, fans are looking forward to both of them releasing new music.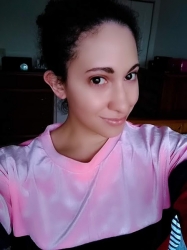 Latest posts by Chanel Adams
(see all)