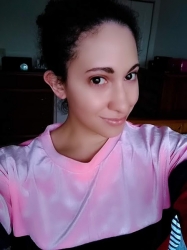 Latest posts by Chanel Adams
(see all)
Jana Kramer broke her silence following her split from Mike Caussin. The One Tree Hill star filed for divorce claiming adultery as one of the reasons. She shared an inspirational quote, which appeared to be about her marriage. The actress also talked about healing in a series of clips.
In the lengthy quote, Jana hinted that she will only grow back stronger from this. This time around, she wants to do things for herself and not for someone else. The cryptic message read: "You will break her, but she will grow back stronger. You will dim her light, but she will shine more brightly in the dark." However, Jana removed the message shortly after sharing it.
Jana Kramer speaks out following her divorce
Last week, Jana Kramer announced that she's ending her marriage to Mike Caussin. She was the one who made the conscious decision. Since then, the country star has returned to her Instagram Stories to drop hints that she will get through this. Her message read: "You will lower her expectations, but she will raise her standards. You will cause her to hate, but she will find relief, release, and beauty in the breakdown."
Jana previously announced on Instagram that she was splitting from Mike after six years of marriage. Just a few days later, she filed for divorce in Williamson County, Tennessee, and cited "inappropriate marital conduct, irreconcilable differences, and adultery."
The star returned to her Instagram Stories to thank her fans and followers for their support. She admitted that it "feels weird" to return to social media. "Thank you so much for all the dms and prayers. I have screenshot many messages," she captioned her series of videos. Jana is "getting used" to her "new normal" since the split news broke.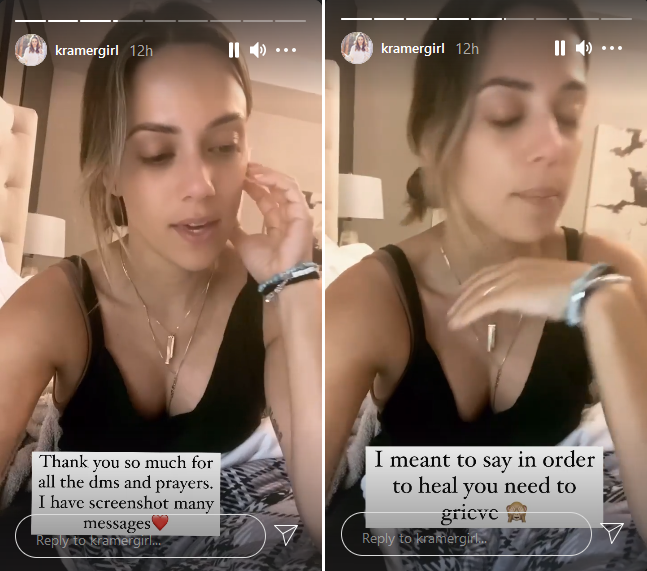 She appeared distraught in the clips. Jana held back tears as she said she's relying on books and her therapist to help her during this difficult time. "I meant to say in order to heal you need to grieve," she captioned that clip. The singer was so overwhelmed by the support that wasn't sure what to say.
How the country star is moving forward
Jana Kramer made it clear that she wants to have some sense of "normalcy" amid her divorce from Mike Caussin. "So that's with you guys, but just thank you, again. It means more to me than you know," she concluded her message. In her April 21 statement on Instagram, Jana said that she "just can't fight any longer" but she still believes in "marriage, love, and rebuilding."
The former couple has been faced with infidelity issues for most of their marriage. Their split was also the subject of their "Whine Down" podcast, even though they weren't present on the recent episode. On Tuesday, April 27, Brooke Burke filled in with guest psychologist Hillary Goldsher. The two discussed how to move on from marital issues.
Both of them expressed their shock over the news. Jana and Mike even appeared on Tamron Hall's daytime talk show to promote their book, The Good Fight: Wanting to Leave, Choosing to Stay, and the Powerful Practice for Loving Faithfully. During the interview, they addressed Mike's addiction and Jana's trust issue. Now, the couple will have to find a way to navigate amid this divorce.