Willie Nelson turned 88 today. The country legend was born in Abbott, Texas on April 29, 1993. He wrote, sang, and performed countless songs for over eight decades. In the '50s, he wrote hits for Patsy Cline and Ray Price before entering superstardom in the '60s and '70s.
The octogenarian hasn't slowed down since then. While fans know Nelson for his love of marijuana, they also know him for his country hits. The country singer often releases a new album around his birthday. His latest album, That's Life, is a tribute album with covers of Frank Sinatra songs. However, it dropped back in February.
Willie Nelson tried to make 4/20 a national holiday
Willie Nelson has been an advocate for many causes. In 1985, John Mellencamp and Neil Young created Farm Aid, a concert to raise awareness about the loss of farms and raise funds for farmers and their families. Nelson headlined the concert, alongside Dave Matthews and other artists. In 2015, he founded Willie's Reserve, his own line of cannabis products.
That same year, the Library of Congress awarded the "On The Road Again" singer the Gershwin Prize for Popular Song. According to former president Jimmy Carter, Nelson's music has "enriched the lives of people far and wide for decades" and feels that he is worthy of this "prestigious and well-deserved award." Earlier this year, Nelson asked President Joe Biden to make April 20 (4/20) a national holiday.
"The fine people of Luck, Texas, and supporters of the great Willie Nelson, on behalf of cannabis users around the nation, are writing today to ask you to consider declaring the nine days spanning April 20 to April 29 an official national holiday: the 'High Holidays," the online petition on Change.org read.

Currently, 36 states legalized marijuana. States like Arkansas, New Mexico, Louisiana, and Oklhama have since legalized medical marijuana. However, there has been growing support for marijuana, albeit slow. Some have called for the legalization of marijuana, especially in Texas, where even CBD is illegal.
His new duet with Nathaniel Rateliff
Nathaniel Rateliff dueted with Willie Nelson on the song "It's Not Supported To Be That Way." The song purposely dropped on the icon's 88th birthday. Rateliff wanted to do a cover of the 1974 version. He usually collaborates with Nelson's son Lukas. However, this is his first time singing with the legend himself.
"I really appreciated Nathaniel doing this song out of my catalog and it was a pleasure to sing with him," Nelson said in a press release to CMT. "Nathaniel and his band have been great friends and supporters of Farm Aid ever since we got to know each other six years ago."
"'It's Not Supposed That Way' is a powerful song and it meant a lot to get it to sing with Willie," Rateliff added. "Having [harmonica player and oftentimes Nelson accompanist] Mickey [Raphael] play so beautifully on it was icing on the cake."
The song is featured on Rateliff's Marigold Singles Series, which helps raise money for the singer's Marigold Project foundation. What are your thoughts on Rateliff's duet with Nelson? Sound off below in the comments.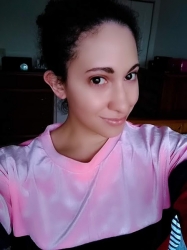 Latest posts by Chanel Adams
(see all)