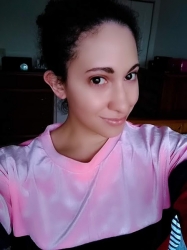 Latest posts by Chanel Adams
(see all)
Luke Bryan and Blake Shelton have similar career paths. Bryan is a judge on American Idol, while Shelton is a coach on The Voice. The two have their own alcohol brands and have had 28 Billboard chart-topping hits. So, it can be easy to mistaken one for the other.
However, Bryan feels that he's living in Shelton's shadow. The country singer admitted that he got mistaken for his friend yet again. It also doesn't help that both men are the same age. Bryan is a 44-year-old man from Georgia, while Shelton is a 44-year-old from Oklahoma. Although they're not brothers from another mother, some people can't help but think they're the same person.
Gets mistaken for buddy Blake Shelton
Luke Bryan appeared on The Tonight Show with Jimmy Fallon. He recalled a time when someone mistook Bryan for Shelton. Fallon noted that there was a photo of him on a television show with a quote he said, but underneath it said, Blake Shelton. He wanted to know how the singer felt since he worked so hard to get where he is.
"That's the former sexiest man alive right there on his couch," Bryan joked, as per CMT.
"Obviously, you must know Blake," Fallon responded.
The "One Margarita" singer ended up sending Shelton the video before sharing it on Instagram. Then he revealed one difference between him and the "Minimum Wage" singer.
"You know Blake just chooses to go gray. He just chooses to like a silver fox, you know I got a lot of Just For Men and hair product," Bryan said. "I work hard on this. And I still can't separate from Blake, it's just a shame."
Both men are also coming out with their own albums. Aside from judging the current season of American Idol, Bryan is promoting the deluxe version of his 2020 album, Born Here Live Here Die Here. His seventh studio album includes two Billboard Country Airplay No. 1 hit songs "Down To One" and "One Margarita." Meanwhile, Shelton's gearing up for the release of his 12th studio album, Body Language, which includes the hit songs "Minimum Wage" and "Happy Anywhere."
Luke Bryan has a new title
Luke Bryan can differentiate himself from Blake Shelton with this honor. The country singer has been named 2021 Home for Good Ambassador, and he will be working to help support Habitat for Humanity. That means he will become the face of the Home for Good program, per Sounds Like Nashville.
Since 2016, it has donated $2 million for exterior building products. The organization has built and remodeled over 550 Habitat for Humanity homes in over 90 communities. However, under these current circumstances and the new economical crisis, the need has been greater than ever.
"I'm glad to be part of Cornerstone Building Brands' Home for Good project again this year," Bryan said in a statement. "Every family deserves a place to call home where children can be happy and memories are created, and it's a privilege to play even a small part in tackling this big need."
The musician held this title the year before. He just celebrated his third win as ACM Entertainer of the Year. In July, he will be kicking off his Proud to Be Right Here Tour. Not bad for someone people confuse for Blake Shelton.