Taylor Swift went from an aspiring country singer to one of the biggest pop stars in the world. She continues to top the charts with her albums. In March, she became the first and only female artist to win Album of the Year three times at the Grammy Awards. Swift won the award for Fearless (2008), 1989 (2014), and Folklore (2020).
Despite her increasing fame, Swift remains close to her mom, Andrea Swift. She has made no secret of that, even with her fans. Andrea Swift is from Pennsylvania, the same state that Swift and her brother Austin Swift come from. The family, along with father Scott Kingsley Swift, grew up on a Christmas tree farm.
Andrea Swift made an impact on the singer's life
As Country Music Alley previously reported, Swifties assumed that Taylor Swift was dropping a new album last week. Instead, she dropped her new video for "The Best Day," which includes more home videos of her pre-fame life. In the video, baby Swift goes on trips with her family. There are also rare scenes of the singer at the start of her career with her mom everywhere she goes.
The two are still close to this day. Andrea helped her famous daughter develop her own fan base over the years. Many of her Swifties met her while on the road. Obviously, Swift was obviously concerned when she learned of her mom's cancer diagnosis. Andrea was diagnosed with breast cancer in 2015.
She even wrote about the devastating diagnosis in her Lover track "Soon You'll Get Better." The singer-songwriter called her a mom a "guiding force." Andrea was undergoing chemotherapy in which the doctor found a tumor. This prevented her from joining Swift on her Lover tour.
"Everyone loves their mom; everyone's got an important mom, but for me, she's really the guiding force," Swift said in an interview with Variety. "Almost every decision I make, I talk to her about it first. So obviously it was a really big deal to ever speak about her illness."
Taylor Swift hasn't slowed down her music
Taylor Swift has taken a break from touring. However, she hasn't slowed down making music even if she's not touring and traveling as much. Swift slowed things down long before the COVID-19 pandemic peaked in March 2020. Andrea has stayed strong and has been with her daughter.
She even made an appearance in Taylor Swift: Miss Americana. Swift managed to make two surprise quarantine albums — Folklore and Evermore. She even started re-recording some of her old albums, including Fearless (Taylor's Version) along with many previously unreleased songs from the vault.
In December 2020, an insider told Entertainment Tonight that Swift wanted to slow down her life to spend more time with her mom. She was grateful for the support she received from her boyfriend, Joe Alwyn.
"[Taylor] has been having a tough time with her mom's health, but her mom is getting treatment and she and her family have been trying to stay optimistic," the source told ET Online. "She has been focusing on her music and spending a lot of time with Joe. Taylor wanted to take some time to herself and her family this year, so in that regard, the quarantine and break have been positive for her."
Swift is committed to making new music for her fans. Last month, Swift and her mom donated $50,000 to a mother of five who lost her husband from coronavirus. The two continue to help others in need. Swift is known for doing good no matter what's going on in her personal life.
Check back with Country Music Alley with more news on Taylor Swift.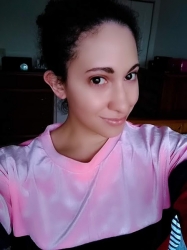 Latest posts by Chanel Adams
(see all)