Taylor Swift fans have a feeling that the singer is dropping a surprise album. The country-turned-pop superstar always has something up her sleeve. Earlier this month, she dropped her new album, Fearless (Taylor's Version). Prior to that, she released her surprise 2020 quarantine albums, Folklore and Evermore.
Fans have been looking for more clues from her music videos. They have a feeling that the singer will make a surprise announcement sometime on Thursday. Others think she will drop a new album out of the blue on early Friday morning, April 30. So far, Swift has kept quiet about the theories on social media.
Swifties come up with an interesting theory
Taylor Swift fans have a feeling there's a third album in the Folklore/Evermore saga. Some of them found Easter eggs that make some of us convinced there's another album on the way. When she dropped Folklore in July 2020, Swifties noticed the word "Woodvale" hidden in the black-and-white imagery. However, Swift was asked about that theory on Jimmy Kimmel Live!.
"Okay well this takes a bit of an explanation. I tend to be sort of annoyingly secret agent-y about dropping clues and hints and easter eggs," Swift admitted. "It's fun for fans and it's fun for me because they like to pick up on things. Sometimes I take it too far and I make a mistake."
When she was working on Folklore, she didn't even want to reveal the name of the album to her team. So, Swift came up with a fake name that had the same amount of letters as Folklore. She ended up choosing the name Woodvale. Then, she made mock album covers featuring that name. Even self-proclaimed perfectionist herself admitted that she overlooked this error.
why i think woodvale / a third sister/brother album is coming on april 30th, a very long thread:

— ella ♡ (@epiphanyrights) April 27, 2021
"Jimmy. I'm so tired. I'm just so exhausted," Swift said when asked if she would do another album. "I've tired myself out. I have nothing left."
However, some fans don't believe her. They think that she will drop Woodvale on April 30, which is 140 days after the release of Evermore. Evermore dropped 140 days after the release of Folklore. Despite the rumors, Swift is working on re-recording her old music.
Taylor Swift shares heartfelt memories in "The Best Day (Taylor's Version)"
An announcement did come out today. But it wasn't the one that fans were expecting. Taylor Swift gave her fans another rare glimpse into her childhood with even more home footage in the new music video for "The Best Day (Taylor's Version)." The video shows pre-fame Swift, her mother Andrea, brother Austin, and father Scott going on family trips.
Other scenes show Swift at the start of her career when she wrote hit songs like "Tim McGraw" and "Picture to Burn." She wrote the song for her mom and surprised her on Christmas Day. She released the original track as part of her 2008 album Fearless. Swift has moved forward with her plans to re-record her first five albums.
.@taylorswift13 offers a look at her pre-fame childhood through home footage 🎥 👇 https://t.co/7Ko3NZ0YGD

— CMT (@CMT) April 29, 2021
What are your thoughts? Do you think Taylor Swift will drop a surprise album on Friday? Sound off below in the comments.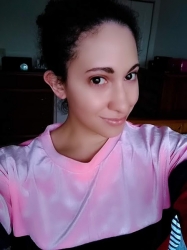 Latest posts by Chanel Adams
(see all)