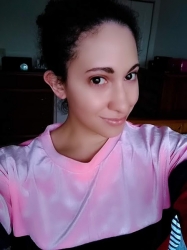 Latest posts by Chanel Adams
(see all)
Jana Kramer is finally opening up about her divorce from Mike Caussin. Previously, she broke her silence on social media. Last month, the One Tree Hill star and her husband filed for divorce. The former football player and the country star married in 2015.
However, Caussin's infidelity and compulsive sexual behavior became the center of their marriage. The couple even talked about it often on their Whine Down podcast. Now, she's talking about it on her own terms. As a result of their separation, Caussin is no longer on the show. It's all about Jana and where she's moving forward after their divorce.
The country star says divorce makes her "angry"
Mike Caussin is no longer a co-host on the Whine Down podcast. It looks like he will no longer join Jana Kramer in her entrepreneurial work and personal life. The pair will only agree to an amicable co-parenting relationship. In her first episode since breaking the news of their divorce, she admitted she was unsure about continuing the show.
"I started the show by myself, and it's something I always wanted to do," Karmer said.
Over time, Caussin came on as a guest, and the couple used the platform to talk about their marriage. Kramer felt like the podcast became theirs, and now she doesn't know what to do with it. She admits that it's "weird not having him" on the podcast with her anymore. The former Dancing with the Stars contestant also admitted that their divorce makes her "so angry."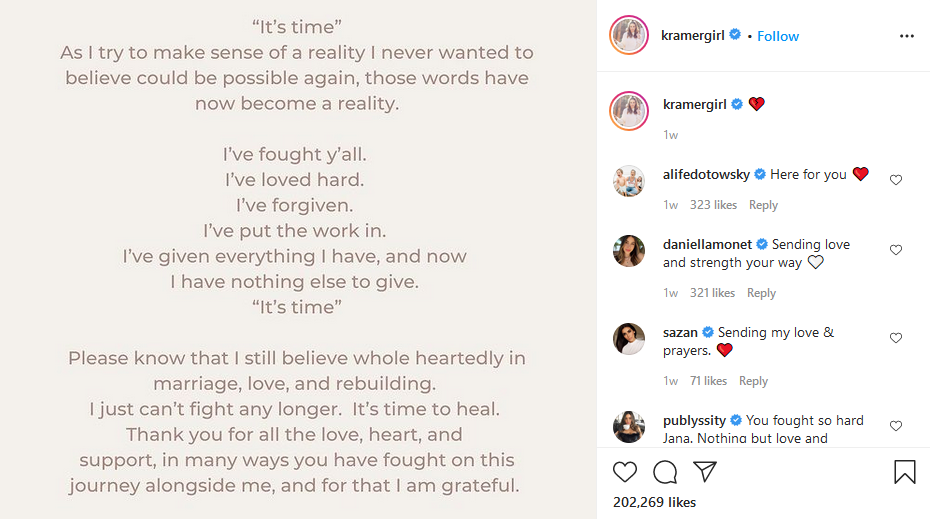 She's "embarrassed" with the way their marriage ended. It wasn't the choice she wanted to make. Kramer feels like she's letting her listeners and followers down because of how she and Caussin constantly "fought" for their relationship. She felt that she was nothing but "honest" from the start.
However, divorce isn't what she had on the mind. She initially felt that their marriage was something they worked for or "fought for." It's the reason why Kramer feels "so angry" by how things ended.
"I worked too damn hard for it to end this way," the actress explained. "I always thought I was strong by staying. I'm now weak for staying. I don't know if I believe in change any more."
Jana Kramer is focused on her kids
Jana Kramer is now navigating life as a single mom. She talked about what it's like to be a mom while ending her marriage. There were moments where she would find herself counting "down to nap time." That's when she goes into her bedroom, locks the door, and has a good cry.
Kramer stayed in her marriage for their kids even when "other things happened." Though she didn't want to "break up" her family, she felt it was the right decision to make. She's learning to "deeply and completely love and accept myself." Despite their struggles, she's grateful for their two children, Jolie Rae and Jace Joseph.
Check back with Country Music Alley for more news on Jana Kramer and Mike Caussin's divorce.