Back in 2020, Blake Shelton shared an adorable moment with a 5-year-old girl. He belted "Hell Right" with the young fan at a concert. This happened before the COVID-19 pandemic took over the country. At the time, the outdoor concerts, music festivals, and fan interactions were still happening.
Country fans are missing those days. They're looking to a moment when everything will go back to semi-normal once again. Shelton just took the stage a year after not singing live in front of his fans. He admitted that it felt good to perform again even if he only performed a medley of songs in lieu of his restaurant opening.
Blake Shelton made this little girl's day
In March 2020, before the pandemic, Blake Shelton performed a show in San Diego as part of his Friends and Heroes Tour. Shortly thereafter, he had to cancel the last five shows due to the COVID-19 pandemic. Fans are waiting for the news of the rescheduled concerts. Per Country Music Nation, the country star spotted a young girl singing along to his and Trace Adkins' hit song "Hell Right."
The tour also featured the Bellamy Brothers, John Anderson, and Lauren Alaina. Shelton interacted with the 5-year-old girl who sat on her parent's shoulders. He handed his microphone over to her. The young girl did not get stage fright. The young fan was happy to take over the show and sang the words along with Shelton and Adkins.
The crowd went wild for this random collaboration. The girl's mom, Veronica Soriano, shared the cute moment on social media. She also revealed that her daughter is also a fan of his fiance Gwen Stefani.
"@blakeshelton, You made this 5 yr. old little girl's day," Soriano wrote. "She loves your music and asks to listen to it at night as she is falling asleep. Thank you very much, Blake!!! @gwenstefani we missed you in San Diego. She was hoping to see you two sing together."
Shelton caught wind of her message and responded: "Hell Right!!!!!!! I never claimed to be a good role model…"
Hell Right!!!!!!! I never claimed to be a good roll model… 😂 https://t.co/lYGivqjxFs

— Blake Shelton (@blakeshelton) March 9, 2020
Not a family-friendly song
Blake Shelton is aware that his music is not intended for kids. However, his moment with the little girl will have fans wanting more special moments in the near future. It's probably one of the most precious moments of his career. There's no doubt that little fan will remember this moment for the rest of her life.
Shelton and Adkins created "Hell Right" in August 2019. The single is featured on Shelton's album, Fully Loaded: God's Country. The song peaked at No. 14 on the Hot Country Song chart. Shelton and Adkins previously collaborated on the song "Hillbilly Bone" back in 2011.
In the meantime, Shelton is gearing up for the release of his new album, Body Language. Check back with Country Music Alley for more news on Blake Shelton, including new music and upcoming tours.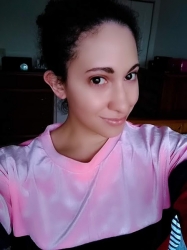 Latest posts by Chanel Adams
(see all)