Blake Shelton had a surprise concert at one of his restaurants over the weekend. Last week, Country Music Alley reported that the country superstar attended the opening of his latest restaurant in Orlando, Florida. On Thursday, April 13, Blake celebrated the opening of the fourth Ole Red restaurant, which is located along International Drive.
Not only did he make an appearance and chatted with the folks, but he also performed a medley of songs. He was ecstatic about the opening, which was delayed to the COVID-19 pandemic. This was also the first time that Blake performed live on stage ever since the pandemic brought country music concerts and tours to a crashing halt.
Blake Shelton had several surprise concerts
The festivities went on well into the weekend. Blake Shelton decided to surprise people at both his Orlando and Nashville venues before performing at the 2021 ACM Awards. Fans at both locations got to see the "Minimum Wage" singer perform some of his famous songs. The official Ole Red Instagram account shared photos from one of Blake's surprise concerts.
"Yeah, that really happened," the caption read. "Cheers to the boss man [Blake Shelton] surprising folks in Orlando and Nashville, then performing last night at the [ACM Awards] to top it off!"
Most country music fans were jealous. One commented, "I wish I was there," while another added, "That never happens when I'm there." Someone else mentioned that Trace Adkins made an appearance as well, which means he could've paid a surprise visit to either Nashville or Orlando. The Ole Red Instagram account continued to post photos of Blake performing on stage and there were plenty of fans in attendance.
Then, The Voice coach took to his Instagram account to share a carousel of photos. Most of them feature Blake either talking or singing on the stage. In the caption, he wrote: "FINALLY made it to see my friends  [Ole Red] Orlando and topped it off in with a surprise check-in in Nashville! God, it felt so so good to be back on stage!!!!" Like most country stars, Blake has missed performing.
The country singer remains true to his vows
Blake Shelton received a lot of love and respect from his fans. During the event, he stuck to his promise to continue to pay his employees at the beginning of the COVID-19 pandemic. Most small businesses, including restaurants, were hit economically and financially. They either had to file bankruptcy, let go of their employees, or shut their doors.
"Obviously, I felt like it kind of went without saying that all of the locations are closed down, but I wanted to officially say that obviously until this thing gets behind us, we've closed down the Nashville, Tishomingo, and Gatlinburg locations," Blake said in a video. "I want people to know that we do have a commitment to all of our employees, and we're taking care of them, and we're trying to figure out ways to take care of some of the artists and musicians that perform at Ole Red."
Slowly, restaurants, bars, and venues are starting to open back up. Blake will have no problem getting patrons to any of his establishments. In the meantime, he will continue to serve as a coach on The Voice. He's also planning his summer 2021 wedding to Gwen Stefani.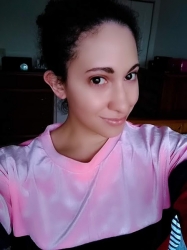 Latest posts by Chanel Adams
(see all)