Earlier this week, actress and activist Alicia Silverstone popped into The Kelly Clarkson show. She was there to promote several of her upcoming projects. However, Kelly Clarkson couldn't pass up the chance to fangirl over the favorite movie of every 90's girl: Clueless. 
Kelly Clarkson Jokes That She Hates Talking About Hit Song "Since U Been Gone" 
People who interview Alicia Silverstone want to talk about just one thing: Clueless. The blockbuster hit and iconic movie came out over 25 years ago. But it has remained in the foreground of pop culture.
Kelly Clarkson knows about one project following you around for the rest of your life. During Alicia Silverstone's recent interview on her show, Kelly Clarkson apologized in advance for bringing up Clueless.
Clarkson relates – noting that she is always asked about a song from almost 20 years ago. "Since U Been Gone" is arguably Kelly Clarkson's greatest hit. It cemented her as a force to be reckoned with in the music industry. 
First Car Inspired by Clueless
Clueless gave us iconic moments in fashion, slang, and yes, vehicles. It also kicked off Paul Rudd's long-standing acting career. While he is known for other roles, Alicia Silverstone's defining role is bratty Valley Girl teen Cher Horowitz. 
Cher's plaid uniforms and the "As If" catchphrase are still iconic today. However, there is another prop in the movie that caught Kelly Clarkson's eye. While chatting with Alicia Silverstone recently, Clarkson revealed that Cher's vehicle in Clueless inspired her to buy a white Jeep. 
If you've never seen Clueless (AS IF!,) Cher spectacularly fails her driving test by sideswiping a parked car with her white Jeep. See the funny clip below. 
What's Next For Alicia Silverstone? 
Alicia Silverstone will never leave Cher in the rearview mirror. But she often shows off her acting chops in other roles. She mentioned two of her newest projects on The Kelly Clarkson Show. 
The Requin is an adventure/survival story involving a shark. On the word "shark," Kelly Clarkson declared herself "so in" to seeing the new movie. 
SHTF is short for "Sh*t Hits The Fan." Silverstone described it as a thriller. 
As if she's not busy enough, she revealed that filming just wrapped for Season 2 of Netflix's The Baby-Sitters Club reboot. The streaming service has yet to announce an airdate for the new season of the nostalgic-driven hit show. 
Do you still use phrases from Clueless? Are you a "basic b*tch" like Kelly Clarkson who had to have Cher's white Jeep? Share your thoughts on Kelly Clarkson's interview with Alicia Silverstone below.
The Kelly Clarkson Show airs weekdays. Check your local listings for more information.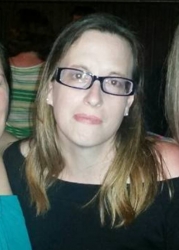 Latest posts by Jennifer Havener
(see all)