Kelly Clarkson will get your feet stomping once again with this latest performance. On the Friday, May 7 broadcast of The Kelly Clarkson Show, the daytime talk show host kicked off things with a cover of "Home" by Edward Sharpe & The Magnetic Zeros. The Emmy-award-winning host continues to knock it out of the park with her performances.
Edward Sharpe and the Magnetic Zeros wrote "Home." It dropped in January 2010 as the second single from their album, Up From Below. However, it became the song that the band was known for. "Home" peaked at No. 25 on the U.S. Billboard Alternative Songs chart and at No. 40 on the Australian music charts.
Kelly Clarkson sings her version of "Home"
During the Friday broadcast, Kelly Clarkson and her band Y'all gave a country version of the hit song. During her performance, the singer wore a navy blue and forest green plaid shirt with leather leggings. She paired the look with boots and hoop earrings. Clarkson came ready for this performance.
She showed off her vocals from the star. Meanwhile, the yellow lights flashed around her. Her backup band also kept up with her vocals and the beat. Clarkson's version of "Home" will have you stomping your feet along. It's so contagious that it'll get stuck in your head.
"Kelly always sings these songs with ease….or at least it seems."
"Omfg! That effortless sustained High note @1:14 … My wig just flew out from this planet earth….. She's a vocal beast."
"Can Kelly release a country album already? This girl kills it every time!"
"I love it! Kelly is phenomenal."
"OMG I need this version in Spotify pleasee 😭❤️"
Fans agree that Clarkson can sing anything once again. They're hoping that she will release her own album of cover songs. However, that could pose a difficult challenge since she has covered hundreds of songs on the talk show. Others are looking for Clarkson to release her first-ever country album.
What happened to her country album?
Kelly Clarkson is best known for her pop music, but she has dabbled in country music. In 2015, she announced that she's working on a country album. Two years later, she released her last album, Meaning of Life, which had more of an R&B sound. So far, she hasn't released that country album that fans are looking for.
Instead, she's working on a "very honest" post-divorce album. She's currently in the middle of her divorce from estranged husband Brandon Blackstock. In 2020, the singer revealed on Sunday Today with Willie Geist, she teased that her new release "will probably be the most personal one I've ever released."
"The whole record is basically every emotion you experience from the beginning of a relationship to the end of what it is now. It's been very therapeutic for me. It's very honest. There's one that my kids sing in the car. 'Cause I'm going through mixes, and I'm just, like…this is weird," Clarkson said. "Like, it's your relationship. I've never written about my life to where my kids are, like singing along… they're 4 and 6, and so, that's a little different, but whatever. It is what it is."
Fans are anticipating the release of Clarkson's divorce album. However, she's taking her time with it. She told The LA Times that the songwriting process is therapeutic as always. In the meantime, fans can look forward to her covers on "Kellyoke."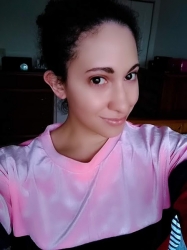 Latest posts by Chanel Adams
(see all)