Kelly Clarkson sold her Tennessee mansion that's been on the market for four years. This comes after several price drops. The Voice coach finally found a buyer for her home located in Hendersonville, TN. Back in 2012, Clarkson and her then-husband Brandon Blackstock purchased the home for $2.86 million.
In 2017, the home went on the market with an asking price of $8.75 million. However, it failed to attract potential buyers. Clarkson had to cut the price to $7.5 million in 2019 before dropping it once more this year to $6.95 million. With a pending sale status, her home was put on the market with the final asking price of $6.95 million.
Inside the sprawling Tennessee mansion
Per Haute Residence, Kelly Clarkson previously gave followers a sneak peek into her home. The cul-de-sac rests on 20,121 square feet. It has features like a formal dining room, grand foyer, and a view of the waterfront property from every window. Other aspects include an adjacent family room, a comfortable dining room, fireplace, and bay windows overlooking the water.
The property isn't just about rooms with a view. It also has entertainment options such as a cowboy-themed bar, a game room, a dock with private access to the lake, a screening room, and a saltwater pool. The grounds also include an entryway with a double staircase, a home theater, a private dock, two spas, and a wet bar.
This is just one of two real estate deals that Clarkson secured. Previously, her modern farmhouse in Encino, California is currently on the market. Clarkson can finally say goodbye to her Tennessee mansion after four years and can move on from her former home. The pop star is currently living in Los Angeles as she films The Voice and her eponymous daytime talk show.
Kelly Clarkson in the midst of a divorce
In June 2020, Kelly Clarkson announced her divorce from estranged husband Brandon Blackstock. The last thing she needs to worry about is selling a home. Six months later, she accused Starstruck Entertainment of fraud and "illegal services." Clarkson's accusations were targeted towards Blackstock and his father, Narvel.
Narvel initially sued Clarkson. He claimed that she owed his management $1.4 million as part of her Voice contract. Narvel feels that Clarkson should continue to owe him for as long as she owes him. Clarkson fired back with a lawsuit of her own. She claims that the Blackstocks are not licensed to act as agents in the state of California.
Clarkson also revealed that the father-son duo hid that information from her while "demanding unconscionable fees." Since then, Bryan Freedman, attorney for Starstruck Management Group, released a statement to Page Six.
"The labor petition conveniently ignores the fact that Kelly had her own [reps at] licensed talent agency CAA at all times. While Starstruck Management Group provided talent management services on her behalf, it did so at all times that CAA was her agency of record," the statement reads.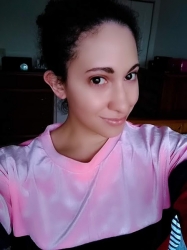 Latest posts by Chanel Adams
(see all)