Blake Shelton is paying it forward. The country singer joined a drive to help unemployed musicians. The COVID-19 pandemic hit the country music industry. However, it has affected aspiring and indie artists rather than most of the successful ones. Needless to say, it has affected everyone in some way.
Shelton knows what it's like to be an out-of-work musician. It took him some time to get his start on country radio. He knows the struggles of getting started in an industry that has a lot of competition. The pandemic put a lot of bands, musicians, roadies, and other touring professionals out of work, according to the Country Music Association.
Country Music Association joins Feeding America
Over 50,000 musicians in Tennessee are out of work. Blake Shelton joined forces with a drive that's helping these out-of-work musicians. Not only has the country music industry been hit, but so have been restaurants and other businesses in the hospitality industry. Shelton has been doing his part to help the staff who work at his Ole Red establishments.
The Country Music Association has shifted its needs to struggling artists. On Monday, May 10, the organization announced that it will provide 4 million meals in large cities that have musicians and other music industry professionals as part of a partnership with Feeding America. The foundation will donate 1 million meals throughout all of its food banks nationwide.
Also, the Music Industry COVID Support (MICS) Initiative will help those who live in Atlanta, Austin, Boston, Chicago, Dallas, Houston, Los Angeles, Miami, Nashville, New Orleans, New York, Orlando, Philadelphia, Portland, Oregan, and Seattle, Washington.
Blake Shelton helps out-of-work musicians
Blake Shelton is happy to join this initiative. He wants to help offer financial support for these food banks. Shelton understands how much the industry is struggling right now. He's been off the road due to the ongoing pandemic, and it's unclear when he'll return again.
"There are a lot of people struggling in our country, and COVID has only made that worse," Shelton said in an interview with The Associated Press. "People are going to bed hungry at night now more than ever, and I just can't live with that. I've been passionate for a long time about helping folks get the food they need."
Shelton is fortunate that The Voice is currently keeping him busy. When he's not working, he's spending most of his time on his Oklahoma ranch with his fiance Gwen Stefani and her three sons. Shelton is fortunate that he can continue to pay his band and crew and allows them to "be busy working on different musical projects, keeping their skills sharp!"
"This pandemic has affected people all across the country, working in all different kinds of industries, from restaurants to schools to travel," Shelton continued. "What more can be done? The world is starting to open up again, and tours and shows are being announced daily. So go support your favorite artists, bands, orchestras, theaters. Of course, do it safely, but let's have some fun again!"
The funding from the Country Music Association will help a lot. Last year, the food bank had a 50% increase in demand for services. Financial donations increased as a result. There is hope that they will decrease the demand to pre-recession numbers.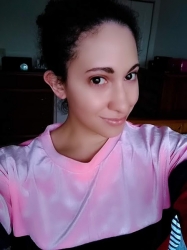 Latest posts by Chanel Adams
(see all)