Kelly Clarkson went back to covering country music. On the Tuesday, May 11 broadcast of the daytime talk show, she performed her rendition of Reba McEntire's classic song "How Blue." It was throwback Tuesday during the "Kellyoke" segment. Kelly showed off her Texas vocals throughout her performance, which would probably receive approval from Reba herself.
Jon Moffat wrote "How Blue" for Reba's 1984 album, My Kind of Country. The song ended up being the legendary singer's third No. 1 single. As fans know, Kelly and Reba have been good friends for years. Reba even introduced the singer to her estranged husband Brandon Blackstock, who's also the son of Reba's ex-husband, Narvel Blackstock.
Kelly Clarkson pays tribute to Reba
On Tuesday's broadcast, Kelly Clarkson did Reba McEntire proud with her rendition. During her performance, she wore a white sweater with a woven black belt and a floral print maxi skirt. The blue lights flashed around her as she stood at the microphone stand. Clarkson's Texas twang could not leave this hit song even if it tried.
Fans love it when the singer performs country covers. Of course, they loved this Reba McEntire cover. As of Tuesday afternoon, the YouTube video posted to The Kelly Clarkson Show account amassed over 4,000 views. Here are just some of the comments under the video:
"I bet Reba loved having Kelly doing her song❤️."
"I swear this woman can do and sing anything!!!♥️♥️♥️♥️👀"
"What an amazing tribute to Reba. 👏👏👏👏👏👏👏👏👏👏👏"
"Kelly always does queen of country justice🙌"
"Yes, Kelly! Show the Voice contestants how it's done girl! 👏🎶💙"
Clarkson isn't the only one who's covered McEntire's songs. Her performance of "How Blue" is just one of many who have covered the song over the years. Also, Clarkson has covered many country songs on the show, including Billy Currington's "Let Me Down Easy," Faith Hill's "It Matters To Me," and Joe Dee Messina's "Heads Carolina, Tails California."
Reba McEntire wishes AI alum a happy birthday
Last month, Kelly Clarkson celebrated her 39th birthday. She received a surprise birthday party with virtual messages from her family members and friends. She thanked the people who worked on her show. Celebrities like Reba McEntire and Ian Somerhalder sent her birthday wishes on her special day.
The Kelly Clarkson Show shared a compilation video on its official Instagram account. "Thank you [The Kelly Clarkson Show] and to everyone for these surprise birthday messages!" she wrote in the caption. Reba said: "Happy birthday, girl! When you get a minute, let's go celebrate. Love ya."
The singer is currently working on her new album that's said to be about her divorce. However, it's unclear whether it'll be a pop album or her first-ever country album. She has already written 60 songs for this project. Clarkson has found the songwriting process therapeutic during this time.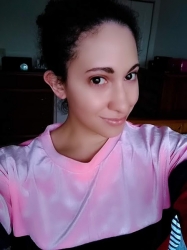 Latest posts by Chanel Adams
(see all)