Kelly Clarkson could get one step closer to replacing Ellen DeGeneres. On Wednesday, May 12, DeGeneres announced her decision to end her daytime talk show. She shared that it no longer challenges her. This comes amid the allegations about DeGeneres and the toxic work environment.
Daytime's most popular host will be ending her show during the 19th season. The host said that the decision was years in the making. DeGeneres initially wanted to end the show in 2016 but decided to stick with it. She told informed her staff on Tuesday, May 11, and interview her longtime friend and daytime predecessor Oprah Winfrey to discuss the decision on Ellen's May 13th broadcast.
Now, Clarkson could be one step closer to become the next daytime queen.
Ellen DeGeneres decides to end her talk show
Figuring out when to end her daytime talk show is something that DeGeneres has struggled with over the years. In her 2018 New York Times profile, she shared that her wife, Portia de Rossi, encouraged her to move on from the gig while her fellow comedian brother told her to continue with it. DeGeneres signed on for three seasons but had a feeling this year would be her last.
"When you're a creative person, you constantly need to be challenged — and as great as this show is, and as fun as it is, it's just not a challenge anymore," DeGeneres said in an interview with The Hollywood Reporter.
The past year was a difficult one for the sitcom star. DeGeneres claims that the claims and allegations "destroyed" her personally and professionally. In July 2020, BuzzFeed News published an exposé revealing the details about her toxic workplace. DeGeneres says she learned a lot from the scandal.
The host who's known for her motto "Be Kind," opened her 18th Season with a public apology.
"I learned that things happen here that never should have happened," DeGeneres said. "I take that very seriously. And I want to say I am so sorry to the people who were affected."
Over time, Ellen's viewership started to decline. It used to be the highest-rated talk show on daytime television. Meanwhile, viewership continues to increase on The Kelly Clarkson Show. NBC staffers are hoping that she will take over in 2022.
NBC exects want to make Kelly Clarkson the new queen of daytime
Kelly Clarkson has been preparing for this moment. NBC executives feel that she could become the next daytime queen. Sources told Radar Online that they are "ecstatic" over the news that The Ellen Show will end in 2022. Previously, they hoped that she would give Clarkson her timeslot.
Now, NBC executives are preparing Clarkson to take over for DeGeneres. "Everyone felt that Kelly was so easy to work with and was the perfect replacement for Ellen," sources said. Staffers believe that DeGeneres didn't want to extend her contract due to her fear of Clarkson taking over. Because of her ego, she doesn't quit easily.
Insiders also claim that DeGeneres tried to "block" Clarkson from becoming the hottest talk show host of daytime. She didn't want anyone else to steal her moment. Clarkson is one of the nicest people to work for in the entertainment industry while DeGeneres is rude to people, claims sources.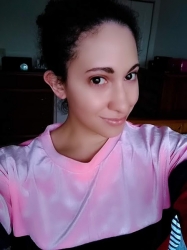 Latest posts by Chanel Adams
(see all)