Kelly Clarkson is in the midst of her divorce from her ex-husband, Brandon Blackstock. In the meantime, her daytime talk show is doing well. It's going so well that execs are looking to move her show to the time slot currently held by Ellen DeGeneres. Currently, her ratings aren't doing so well.
In 2020, Ellen was hit with accusations about her behavior and work environment. She has one year left on her existing contract. The comedian is in talks about whether to continue The Ellen DeGeneres Show next month. However, sponsors are dropping and ratings are plummeting.
Why the American Idol alum could replace Ellen
The Kelly Clarkson Show airs after Ellen's show on most syndicated networks. But it could take over the 3 p.m. ET slot, which has been held by the predecessor for years. Since Ellen owns the rights to her daytime show, it would be impossible to launch the show with a fresh format and a new host. Also, Ellen's producers, Telepictures, want to hold on to the coveted time slot.
"Telepictures knows Ellen wants out, but execs want to keep the time slots and put another host in her place," an insider told OK! Magazine.
While it's "likely" that Kelly could end up with the slot, the insider said that "Telepictures will fight to keep it." In the meantime, Ellen can't escape the negative headlines about her and her show. Her daytime show lost 400,000 viewers last month. Only 900,000 viewers tuned in during the season premiere.
Meanwhile, The Kelly Clarkson Show is getting a boost in ratings. Since its September 2019 debut, Kelly won a Daytime Emmy for best entertainment talk show host. OK! Magazine previously reported that the show will run through 2023. Page Six was the first to report the possibility of Kelly taking over Ellen's time slot.
Kelly Clarkson in an ongoing divorce battle
The "Since U Been Gone" singer is dealing with her own drama. Kelly Clarkson is making headlines for her divorce from Brandon Blackstock. Recently, she performed a soulful rendition of "Hard Place" during a "Kellyoke" segment. This comes after a report revealed that her estranged husband denied all claims Kelly made that he owed her money.
The singer filed a claim to the California Labor Commissioner's Office in October 2020. Kelly claimed that her agreement with Starstruck Management was a "fraudulent and subterfuge device" that allowed her managers to perform "illegal services" even though they were unlicensed. She is demanding that she should earn all the money she earned while under their services.
A month later, Brandon fired back at his ex-wife. He denied all of her claims of defrauding her by charging exuberant fees during the duration of her contract. Brandon claims that Kelly is not entitled to any of the money that he or his father, Narvel, or their management company earned over the past 13 years. Check back with Country Music Alley for the latest news on Kelly Clarkson.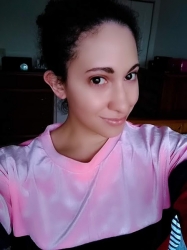 Latest posts by Chanel Adams
(see all)