Kelly Clarkson now has a leg up on the other coaches. Tuesday's results revealed the top 9 contestants on The Voice. It was the biggest elimination in the show's history. The group of 17 contestants was cut in half after they performed their hearts out on Monday night. That episode marked the first night of their live performances.
As a result, Clarkson could end up winning the show. This comes after her fellow coach Blake Shelton admitted that he doesn't think he's going to win this season. He had a feeling that Clarkson could end up taking the win due to her strong team.
The Voice revealed historic results
Kelly Clarkson got emotional during the eliminations. She said that it was "tough" to watch because she was in their position several years ago. Clarkson became the first American Idol winner. Before then, she had to go through several heart-wrenching and emotional elimination rounds. Clarkson also had to prove herself in front of a live audience every week.
The Voice is two weeks away from crowning its Season 20 winner. Clarkson has had an advantage over her fellow coaches with three singers in the top 9. Shelton, John Legend, and Nick Jonas have only two singers on their teams.
The eliminated artists received the lowest number of viewer votes. Team Kelly's Romeo, Team Jonas' Andrew Marshall, and Devan Blake Jones, Team Legend's Zania Alake, and Team Shelton's Anna Grace. Clarkson gave the contestants some hope after host Carson Daly revealed the results. She reminded them that their time on The Voice doesn't mean their careers have come to an end.
"This is just a stepping stone to wherever you want to go," Clarkson said.
How Kelly Clarkson gained an edge
Kelly Clarkson lucked out with one of her contestants. Singer Corey Ward won the "Wild Card Instant Save" to join the top 9. This gave the 39-year-old pop star now has an edge over the other coaches. All of their teams will perform live next week.
Ward performed up against Jonas' Jose Figueroa Jr, Legend's Ryleigh Modig, and Shelton's Pet Mroz. He performed his rendition of Selena Gomez's hit song "Lose You To Love Me" which made an emotional impact on the viewers. Before the results, Ward thanked Clarkson for teaching him how to be himself.
"What the …?" Ward looked around in disbelief when he learned that he was advancing to the show.
Meanwhile, Clarkson stood from her seat and applauded him. The Season 20 show opened with the results of viewers voting. Clarkson's country singer Kenzie Wheeler won America's vote and she kept Gihanna Zoe. The Voice will return next week on NBC with the top nine performing live.
What are your thoughts? Do you think Kelly Clarkson has a competitive edge over the other coaches? Sound off below in the comments.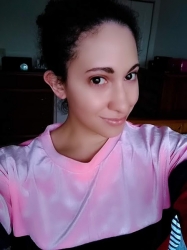 Latest posts by Chanel Adams
(see all)