The Bachelorette album Hannah Brown admitted that she struck up a conversation with Taylor Swift on social media. In a new video posted to her YouTube channel, the Dancing With the Stars champion played "Never Have I Ever" with her boyfriend Adam Woolard. In January 2021, the couple was first spotted together, sparking the dating rumors.
During the game, Brown admitted that she slid into Swift's DMs. However, she doesn't make it a habit to slide into the DMs of the guys she's interested in. If it's a famous pop star, that's a different story. Brown wanted to reach out to Swift on social media.
Hannah Brown deleted her DMs
Hannah Brown admitted that she is "obsessed with Taylor Swift." She didn't get far, though. She deleted those DMs. While Swift didn't respond, Brown wasn't happy with what she sent the "Willow" singer. Brown immediately regretted her decision and wiped the evidence from her phone.
"Oh my God, if she saw the messages," Brown explained. "I had to go back and like, take away some of my messages I sent her."
Woolard admitted that he loves singer Billie Eilish. Brown pointed out that she's "young." Then, he clarified that his love for the pop star is not in a "weird, sexual way."
"I had just watched Jimmy Fallon and Post Malone go to Olive Garden," Woolard explained. "And I saw a video of Billie Eilish and was like, 'She seems so cool.' I just wanted to get to know her and take her to Olive Garden. But I think I said Red Lobster, that I wanted to take her to Red Lobster."
Like Brown, Woolard slid into Eilish's DMs. He called her "the coolest chick" and said he wanted to take her to Red Lobster. He claimed it was a "friendly Red Lobster date," which is still on the table. Brown admitted that she would also hang out with Swift.
Bachelorette alum is a Taylor Swift fan
Back in 2019, Brown said that she listened to Taylor Swift music non-stop. She enjoyed the singer's album, Lover, which became her soundtrack for Dancing With the Stars. It could be her secret to winning the show. "When we warm up, I make us listen to Taylor Swift," Hannah told E! News of her and her partner Alan Bersten's routine.
Someone else got to meet Swift lately. "Driver's License" singer Olivia Rodrigo finally met the singer-songwriter at the 2021 BRIT Awards. The two even took photos together. Rodrigo called Swift one of her biggest idols and her favorite pop stars.
The "Deja Vu" singer has captured Swift's attention through her music and on social media. Swift has commented on Rodrigo's social media posts and shared her support for the Disney star. She also sent her new version of "You Belong With Me" to Rodrigo and Conan Gray before its release so they could recreate the original music video.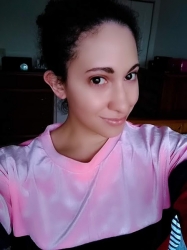 Latest posts by Chanel Adams
(see all)