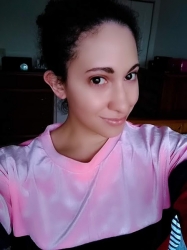 Latest posts by Chanel Adams
(see all)
Blake Shelton and Kelly Clarkson have something planned for an upcoming episode of The Voice. The coaches want to reunite with their former contestants Jake Hoot and Ian Flanigan. Shelton and Clarkson shared the details in an exclusive interview with People Magazine. The Voice coaches may banter with each other on the show, but they are serious about what they do.
Clarkson is the first American Idol. She knows the process of trying out for a singing competition and making your dreams come true. Meanwhile, Shelton has 20 years in the country music industry and knows a lot about making it or breaking it. Clarkson and Shelton have come together to do something special.
Blake Shelton reunites with former Voice contestant
On Tuesday, May 11, Blake Shelton and Kelly Clarkson told People that they want to bring Jake Hoot and Ian Flanigan back to the Voice stage. Clarkson calls this mini-reunion "heartwarming." Jake Hoot competed during Season 17, while Ian Flanigan was one of Season 19's finalists. Clarkson and Shelton want to bring them back for special appearances during the live performances.
Flanigan will perform his new song "Grow Up (feat. Blake Shelton)" on Monday, May 17. The song is Flanigan's debut single with his label Reviver Records and features the vocals of his mentor, Shelton. The "Minimum Wage" singer says that Flanigan is exactly what this show is about.
"The name of the show is The Voice because of singers like Ian," says Shelton. "He has such a unique voice and I always loved his song choices and you just can't limit him to one genre. Can't wait for y'all to see what we have in store!"
Shelton isn't the only one who feels that way. Usher called Flanigan a "top gun" and Gwen Stefani said that no one "has a voice that sounds like that." While he finished in third place, he revealed that he feels "humbled, blessed and grateful" for his time on The Voice.
Kelly Clarkson brings back Jake Hoot
Kelly Clarkson will bring back Jake Hoot to the stage. They will perform their duet "I Would've Loved You." The Season 17 winner expressed his gratitude to Clarkson for giving him this opportunity.
"It's so surreal that I get to not only sing on that stage again, I also get to sing with my coach, Kelly Clarkson, and we get to perform a song that I helped write," says Hoot. "I've got all the jitters and nerves from when I was there last, and I'm not even a contestant anymore! So pumped to be back, and I can't thank The Voice and Kelly enough for giving me this opportunity!"
Clarkson and Hoot's powerful duet topped the iTunes all-genre chart and amassed over 2 million streams over 7 million views. "I Would've Love You" is featured on Hoot's album Love Out of Time, which includes features from Danny Myrick, Dean Sams, and others. Clarkson is excited to see both Hoot and Flanigan return to The Voice stage. The show airs at 8 p.m. EST on Mondays and Tuesdays on NBC.