Tim McGraw is one of the most popular country singers in the industry. According to his daughters, he's just their dad. McGraw revealed how his daughters Gracie, 24, Maggie, 22, and Audrey, 19, feel about his music. Country music or even his music is not something that they typically listen to. Of course, they're just typical daughters and probably don't think their father is cool enough to listen to.
Some would find it weird to listen to their parents' music. To his fans, McGraw helped create the soundtrack of their lives. He's still making music to this day. It's hard to think of him as anything but one of the hottest country artists.
Tim McGraw says his daughters "don't really care" about his music
The 54-year-old often plays his new music for his wife Faith Hill. He explained that "she usually hears some of the songs I'm gonna do and she listens to the mixes and stuff as we're going along." In an interview with his record label, Tim McGraw shared how his daughters "don't really care about what I'm doing."
"But every now and then they'll ask to hear something, or I'll send them something that I think that they might like, or something that might remind me of them, I'll send it over to them," McGraw continued. "But they usually wait until it comes out, then their friends tell them about it. Then they'll go, 'Ehh, that's okay, it's just Dad.'"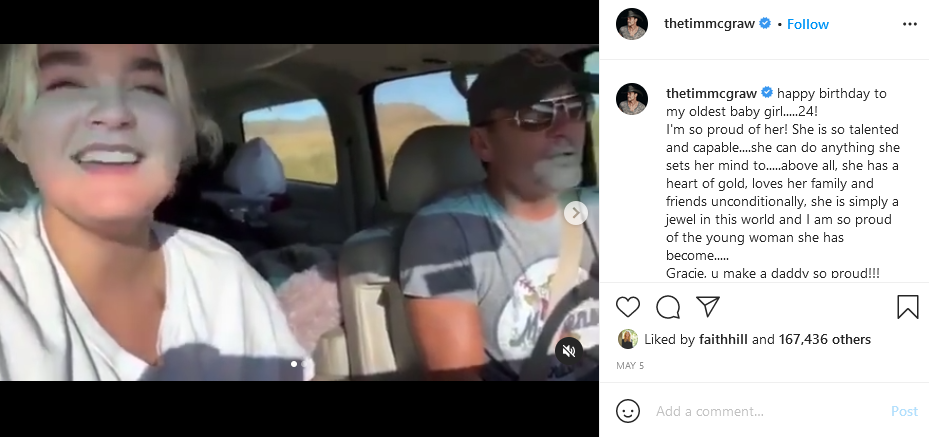 McGraw previously spoke to Garrett Hedlund during his conversation for Leo Edit that he and Hill tried to make their daughters' childhoods as normal as possible. The couple agreed never to speak about their business at home. Their children's friends would call them Mr. and Mrs. McGraw. Instead of knowing him as Tim McGraw, they knew him as "Gracie's dad, or Audrey's dad or Maggie's dad."
Faith Hill and her husband wanted their kids to have a normal upbringing
Faith Hill and Tim McGraw made sure that their daughters had as normal of a life as possible. Their daughters would grow up "in the same community with the same friends." The husband and wife team were also active in the community as well as their daughters' school. Both of them attended PTA meetings.
McGraw coached basketball and softball. The couple made sure to be a big part of their children's lives. This sense of normalcy led to a healthy and close relationship between the girls and their parents.
"We were part of their life, their community growing up," he continued. "We made a real effort for them to not just to be part of our lives, but for us to be part of their lives."
McGraw and Hill also wanted to provide their daughters "a different kind of life, but we also gave them the best of both worlds in a sense." They never wanted to be away from home for too long. Sometimes, they would take their kids with them on tour. If Hill and McGraw had to travel to Europe, then they would bring their daughters with them.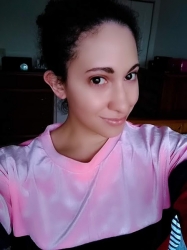 Latest posts by Chanel Adams
(see all)