Last week, fans got to hear Blake Shelton and Ian Flanigan's collaboration. Just in time for their performance, The Voice alum dropped their new song "Grow Up." Fans have already been going crazy hearing the song. Finally, they got to see the two perform live together.
Monday night was a special treat for fans. On the latest episode, Season 20's Top 9 finalist performed lived as they continued to vie for viewers' votes. It also included guest appearances from Voice contestants of the past. Flanigan took to the stage to perform alongside Shelton.
Check out their Voice performance
The country artist was on Team Blake Shelton in Season 19. Flanigan made it all the way through the finals but wound up in third place. He had an incredible time on the show, which led to epic performances of songs by the likes of Jamey Johnson and Travis Tritt. Flanigan impressed both the coaches and viewers with his country covers and original performances.
When he was a Top 5 contestant, he performed his song "Never Learn," which received high praise from John Legend and Shelton for its inspirational lyrics. On Monday night, Flanigan returned to the stage for a live performance of his new song "Grow Up" with Shelton. The two got the crowd going with the drumbeat and the singer's powerful rasp. Flanigan also continued to display his powerful songwriting style since leaving the show in December 2020.
.@IanFlanigan is BACK on #TheVoice stage performing with his Coach @BlakeShelton! 🙌🎶 pic.twitter.com/sOx7H8EErs

— The Voice (@NBCTheVoice) May 18, 2021
Shelton had to work double duty on Monday night's live show. He also served as a coach of the two remaining contestants during Season 20. Team Blake is now down to two — Cam Anthony and Jordan Matthew Young. The "Minimum Wage" singer also had to offer lending backing vocals and guitarwork during Flanigan's performance.
How Blake Shelton collaborated with Ian Flanigan
In an exclusive interview with Mayhem Magazine, Ian Flanigan revealed how their collaboration worked out. Shortly after leaving The Voice, he scored a record deal with Reviver Music Records. Flanigan wanted to get to work on his debut single, and he wanted Shelton on it. Their new song "is about celebrating life, and feeling young, no matter how old you are."
"We reached out to see if he had any interest, and he did," Flanigan told Music Mayhem of the collaboration. "Blake has a history of helping previous contestants from the show and I'm so grateful for his generosity and that the timing worked out for us to do this."
Flanigan and Shelton had a good time recording the song and it shows. The duo kept up that same energy during their Voice performance. Flanigan told the outlet that he was always a fan of Shelton's music and personality. He is as real as it comes, even in the recording studio. Flanigan was so honored to work with Shelton since he's "such a busy guy."
The Voice airs Mondays and Tuesdays at 8 p.m. ET on NBC.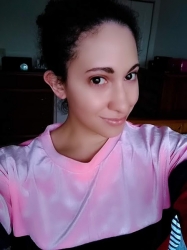 Latest posts by Chanel Adams
(see all)