The Voice alum Ian Flanigan released his collab with Blake Shelton. On Friday, May 14, he dropped the new song. This comes after Shelton revealed that Flanigan will return to the NBC singing competition. He's excited to have his former mentee back.
Shelton and Flanigan will perform their new song live on stage. Shelton isn't the only one who's breaking back a former contestant. His fellow coach Kelly Clarkson will also invite Season 17 alum Jake Hoot to the show. The two will perform their new song "I Would've Loved You."
In the meantime, Shelton teamed up with Flanigan on the song "Grow Up."
Blake Shelton and Ian Flanigan join forces
Ian Flanigan captivated American when he competed during Season 19 of The Voice. He joined Team Blake Shelton and ended up third in the competition. However, that didn't hold him back from pursuing his career goals. The aspiring country artist landed a deal with Reviver Music Records. Flanigan released his debut single, which is also his duet with his former coach.
In an exclusive interview with Music Mayhem, Flanigan explained that their duet "is about celebrating life, and feeling young, no matter how old you are." The track shows Flanigan and Shelton trading vocals while also singing together in harmony. Flanigan wanted to work on Shelton on his debut single.
"We reached out to see if he had any interest, and he did," Flanigan told Music Mayhem of the collaboration. "Blake has a history of helping previous contestants from the show and I'm so grateful for his generosity and that the timing worked out for us to do this."
Flanigan loved working with Shelton on the song. He's always been a "huge fan of his music and him as a person." He said that the country superstar is "great to hang with, and a real pro in the studio." Flanigan expressed gratitude to Shelton since he's "such a busy guy."
Check out the song for yourself
Blake Shelton has a lot going on these days. Even though he's not touring, he's busy with The Voice, planning his summer wedding to Gwen Stefani, and opening a new restaurant in Orlando, Florida. Flanigan is impressed that Shelton showed up at the recording studio to work on the song with him.
Flanigan doesn't just consider Shelton a friend. He's also "thankful to call him a friend." Check out their new song below.
Also, Shelton shared a lyric video for his new single, which includes footage from inside the recording studio. You can also watch that video below.
Shelton and Flanigan will perform the new song live on a new episode of The Voice, which airs on Monday, May 17 at 8 p.m. ET on NBC. What are your thoughts on Shelton and Flanigan's collab? Sound off below in the comments.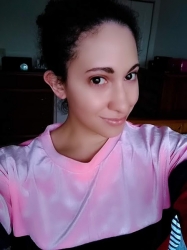 Latest posts by Chanel Adams
(see all)