Miranda Lambert talks about her life and career in a revealing new documentary. This comes after the singer released a film for her new album, The Marfa Tapes. Miranda's latest work received high praise and critical acclaim. In the newly-released Paramount+ television program, Miranda showed Dave and Virginia Grohl around Lindale, Texas.
She admits that her parents kept a close eye on her. Still, they were very supportive of Miranda's career, even when she was younger. When Miranda decided to go for her dreams and pursue a career in music, Miranda's mom, Beverly, became her "mom-ager." Miranda credits both of her parents for supporting her.
Country superstar reflects on family support
In a clip for Cradle to Stage, Miranda Lambert talked about the support she received from her family. "Family support keeps you going on the days you don't think you can," she says in the documentary. Miranda's mom helped book her a gig when she didn't have a band. She even shot the photo for her album cover.
She credits not only her mom but her entire family for helping her become what she is today. Cradle to Stage shows the lives of musicians who got help from their moms. Their moms are with them all the way throughout their careers. Miranda's mom also talks about how she separates being a mom from being a manager.
Regardless, Beverly wanted to support Miranda's career all the way. The singer recalled her mom telling her, "We'll do it, but we all have to put 110%." Her mom just followed her intuition for much of Miranda's career. It's no wonder why the Nashville Star alum is so successful.
Miranda had what many aspiring artists don't. She had the love and support of her family. Fans get to see raw and never-before-seen footage from Miranda's childhood and the early beginnings of her career. It's a must for anyone who has a subscription to Paramount+.
How Miranda Lambert saved her parents' marriage
The television series also talks about how Miranda Lambert literally saved her mom's marriage. This shocking admission was made to Dave Grohl. Long before Miranda was born, Beverly and her husband — Miranda's father — Rick were separated and were considering divorce. After several years of marriage, Beverly and Rick's divorce was set to finalize on Valentine's Day, 1983.
However, that all changed when Rick arrived in Dallas for the court proceedings. He stayed with Beverly. Four months passed and he "had a change of heart." Beverly was still pregnant, which led to a romantic reunion. Miranda was born on November 10, 1983, which brought the couple back together.
"So, that's how Miranda saved my marriage," Beverly said. "We would have probably never seen each other again."
From Cradle to Stage is based on Dave Grohl's mother, Virginia Hanlon Grohl, 2017 book, From Cradle to Stage: Stories From The Mothers Who Rocked and Raised Rock Stars.
From Cradle to Stage is available now for streaming on Paramount+.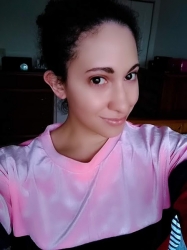 Latest posts by Chanel Adams
(see all)