Blake Shelton is getting ready for the weekend. The country singer showed what's in his refrigerator and it should come as no surprise to fans. He's looking forward to cracking open a few cold ones and it's not beer. Read on to see what he calls his favorite kind of happy hour.
What's in his fridge?
On Thursday, June 3, The Voice coach gave fans a look into his refrigerator. He revealed that this 12-pack is his favorite way to do happy hour. "My kind of happy hour, y'all. @smithworksvodka," the "Minimum Wage" singer wrote in the caption. Blake Shelton shared a photo of twelve cans from his Smithworks Vodka line.
Each of the cans featured four flavors from his American Brewed Hard Seltzer Lemonade line: Crisp Lime, Ripe Strawberry, Southern Peach Tea, and Classic Lemon. Blake's post received over 12,000 likes. Most fans wanted to know where they could try it. One user commented that they haven't seen it anywhere in Florida. Another asked him if the brand is finally in stores.
My kind of happy hour, y'all. @SmithworksVodka https://t.co/bv3uMzuN8O pic.twitter.com/cH0QG2UGOK

— Blake Shelton (@blakeshelton) June 3, 2021
There were even more suggestive comments. One wrote, "I'll take one of each and a side of Blake." Another added, "MARRY ME." Of course, there were some looking for beer behind those cans. "Hope there is a beer behind there too lol," one joked. Regardless, it sounds like fans want whatever Blake is having.
Earlier this year, Blake launched his own line of hard seltzers. He said that the new drinks are "made with pride and rooted with values of the Heartland." On March 31, Blake announced that he collaborated with vodka brand Smithworks to create his own line of hard seltzer lemonade, which is perfect for summer barbeques and beach getaways.
"I am excited to officially announced the launch of Smithworks American-brewed Hard Seltzer Lemonade, each flavor inspired by a place that's home to me, the Heartland," Blake said.
Blake Shelton loves his "liquid sunshine"
These drinks are perfect for the summertime. In his statement, Blake Shelton likened the drinks to "liquid sunshine." He feels that they're the perfect drinks for overcoming the challenging past year.
"More special than ever coming out of the past year, we are extra excited for the Smithworks Hard Seltzer Lemonade launch, so we can enjoy all the feelings of summer, appreciate the good stuff and get back to some fun," Blake continued.
Each drink is 100 calories and contains five percent alcohol. There's only one gram of sugar in each 12-oz. can. Unfortunately, they're only available in 17 states with future rollouts into 2021. Last year, Blake helped create Smithworks' signature vodka line.
Previously, Blake and Gwen took part in an "Okie vs. Cali" beer tasting. The couple sure loves to drink and it shows. They hosted a fun event for their family and friends during the Memorial Day weekend. Now, Blake wants to take a break from beer to enjoy some hard seltzer.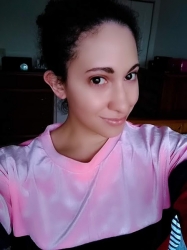 Latest posts by Chanel Adams
(see all)