Gwen Stefani and Blake Shelton are getting married. The No Doubt singer had her bridal shower on Thursday night. She joked that she "got kidnapped" for the special occasion. Gwen also revealed that she's "feeling loved" and "feeling blessed."
Apparently, the couple is not already married, despite what fans think. Blake and Gwen are currently planning their summer nuptials. While they don't have a star-studded event in mind, it will be something special. On Thursday, June 10, Gwen shocked fans when she had her surprise bridal shower.
No Doubt singer "got kidnapped" for bridal shower
Gwen Stefani had her bridal shower, which means she will be saying "I do" to Blake Shelton soon. She took to Instagram to share that she had the event on Thursday ahead of their wedding.
"I got kidnapped by family to celebrate that I'm getting married!" she wrote on her Instagram Story.
For those like me who were asleep when Gwen shared last night. They're getting married! pic.twitter.com/dYiF8d8McB

— Team Shelton (@shelton_team) June 11, 2021
Gwen followed up with a second post, writing, "Feeling loved, feeling blessed." The singer received a wrapped box and a card that she received, which she said was "something old." It was a copy of The Mass on the Day of Marriage from her parents' wedding on June 11, 1966. This comes as no surprise since Gwen is a faithful Catholic who asked the Church to annul her previous marriage from Bush frontman Gavin Rossdale.
Gwen wrote the caption "Something new" above the message, which showed a drawing of a gift. Then she added "and something borrowed and blue," which was written on the bottom on a greeting card, which appeared to have a piece of jewelry attached to it. The couple has not announced their wedding date, but they did reveal that they will tie the knot "this summer." Blake previously told Jimmy Fallon in late May that OMD's hit song "If You Leave" will be their first dance song.
Gwen Stefani is planning the wedding
Blake Shelton is not involved with wedding planning. In an exclusive interview with USA Today, he joked about why he's happy to let his fiance take control when it comes to planning their upcoming wedding.
"If I was picking our meal, it would just literally be everything fried," Blake told USA Today. "French fries, chicken tenders, you know, all of that stuff. I think [Gwen] knows that it would be a pretty classless wedding if I was in control."
Blake then got serious and shared that Gwen wants to involve him in planning their big day.
👰🏼‍♀️💍🥰 gx pic.twitter.com/mQkMCVjvX2

— Gwen Stefani (@gwenstefani) June 11, 2021
"I want her to do all of that stuff and handle it because it's going to be great," he said. "She's in the middle of planning the thing, and she's always so mindful … of me. She's like, 'Hey, I don't want to just take this thing over.' I think she's having a blast doing it. I mean, I know she's having a blast doing it."
Gwen told Seth Meyers in April that they plan to keep their wedding small. She wants to make sure that their family is with them. Of course, it's going to be a fun wedding as the couple likes to have a good time. Gwen explained that it won't be a big, extravagant affair.
Check back with Country Music Alley for the latest news on Gwen Stefani and Blake Shelton.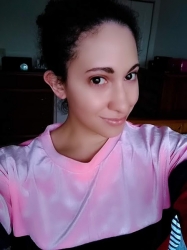 Latest posts by Chanel Adams
(see all)