Kelly Clarkson and her band Y'all performed a powerful rendition of Olivia Rodrigo's hit song "Driver's License." Last month, the Disney channel star dropped her debut album, Sour. Some fans noticed similarities between the track "good 4 u" and "Since U Been Gone." There are many other influences on Rodrigo's album, including Taylor Swift and Alanis Morisette.
Clarkson decided to give her take on the smash single. During the Monday, June 14 broadcast of The Kelly Clarkson Show, she covered Rodrigo's "drive's license" for her ever-popular "Kellyoke" segment. Clarkson showed off her signature vocals on the song that's about teenage love gone wrong. While Clarkson is lightyears away from Rodrigo, she proved she could cover anything.
Olivia Rodrigo's "Driver's License"
Kelly Clarkson gave a spin on Olivia Rodrigo's "Driver's License." The single made its debut on January 8, 2021, as the lead single from the singer's debut album, Sour. Rodrigo co-wrote the song alongside producer Dan Nigro, who producers other songs on the album. "Driver's License" is a powerful ballad that's compared to bedroom pop, indie pop, and power pop.
Rodrigo's debut single became a smash hit. It broke several records, including one on Spotify for having the most single-day streams. "Driver's License" also had the largest first week for a song on both Amazon Music and Spotify. It also hit No. 1 on the U.S. Billboard Hot 100, which made the singer-songwriter the youngest female artist to ever achieve this feat. "Driver's License" also hit No. 1 in several countries, including Australia, Canada, Ireland, New Zealand, and the United Kingdom.
Rodrigo explained the meaning behind the song in an interview with Uproxx. She said she wanted to write a song about "heartbreak" that felt "confusing" to her. She wanted the lyrics and music to be as "multifaceted" as possible. Rodrigo enjoyed writing this song and many other sad songs, which she calls her "favorite thing in the world."
Kelly Clarkson sings a powerful rendition of the hit song
Kelly Clarkson gave her pop-rock version of Olivia Rodrigo's "Driver's License" during "Kellyoke." The singer and her band Y'all reworked the song to make it reminiscent of her earlier work on Breakaway and My December. They made sure to include drums as well as a guitar. Yet again, fans are loving Clarkson's cover.
"I've been waiting for Kelly's cover and she didn't disappoint! She always manages to make the song sound like her own 🔥👏."
"That's why she won American Idol."
"Kelly and her band Y'all, they are outstanding musicians. This cover is all the proof you need."
"Kelly's voice is perfect. She could literally sing the phonebook and it would sound amazing."
This "Kellyoke" segment is the latest in a wide range of performances lately. Clarkson previously covered another Gen Z star. In April, she covered Tate McRae's smash hit "You Broke Me First." Last week, she performed an energetic version of Charli XCX's 2014 hit song "Boom Clap."
What are your thoughts on Kelly Clarkson's cover? Sound off below in the comments.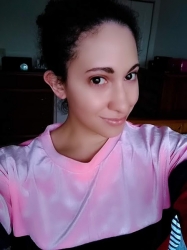 Latest posts by Chanel Adams
(see all)