Kelly Clarkson had a candid and lengthy conversation with Mayim Bialik. She made an appearance on the actress's podcast, Mayim Bialik's "Breakdown." Clarkson admitted that she just finished gardening and felt "comfortable" with the way she looked. The singer went makeup-free with pigtail braids.
Clarkson made an appearance via Zoom for the interview. That's when the daytime talk show host revealed that she struggled to remain true to herself despite her fame. She often felt pressure to look a certain way in Hollywood. Clarkson also opened up about what led her to divorce her estranged husband, Brandon Blackstock.
American Idol alum filed for divorce
In June 2020, Kelly Clarkson filed for divorce after seven years of marriage. The former couple is currently in negotiations over the details of their split. Unfortunately, their divorce continues to play out in the tabloids. Blackstock requested over $5 million a year in both child and spousal support. In November 2020, Clarkson was awarded primary custody of their two children.
They also both filed lawsuits as their divorce continues to get messy. Clarkson claims that her ex-husband's management company, Starstruck Management Group, owes her "unconscionable fees" she paid for "illegal services" she received from 2007 to 2020. The pop star claims that the oral agreement they entered into was a "fraudulent and subterfuge device," which Blackstock denies.
Currently, the AI Season 1 is making the most out of their split. She's channeling all of that stress and pain into new music. During her interview with Mayim Bialik, Clarkson called songwriting an "escape and therapy." She then revealed that she and Blackstock went to couple's counseling before their divorce.
Kelly Clarkson says COVID affected their marriage
Kelly Clarkson gave more details about their split. She noticed that they "weren't lining up" and that both of them were going through changes. Since Clarkson is a child of divorce, she wanted to make it work. That's when she revealed that the COVID-19 pandemic contributed to their split.
"We keep making jokes in our camp, because it's like, 'Oh, COVID got another relationship,'" Clarkson said. "It's not just getting people's health, it's getting people's relationships as well. It was an extreme environment for everyone and that went into play in the decision."
The "Because of You" singer likened therapy to her way of figuring things out. Even though both of them were changing, she didn't want to admit it. At first, opening up to a "stranger" was bizarre, but Clarkson says therapy has been "really healthy" for her.
She also denied a tabloid rumor that she had a breakdown over the divorce. While it's not true, Clarkson doesn't want to be quick to deny it. Clarkson understands why someone would have such a difficult time divorcing their former spouse. She can see why someone would feel that way.
"It's kind of a huge, horrible thing," Clarkson said. "There's nothing wrong with [having a breakdown]."
Check back with Country Music Alley for more news on Kelly Clarkson.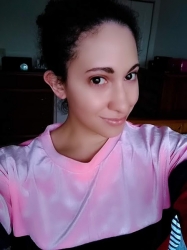 Latest posts by Chanel Adams
(see all)