Miranda Lambert covered this classic song. Canadian music legend Hank Snow recorded and released his song "I'm Movin' On" in 1950. It became his first No. 1 single. It reached the top of the Billboard country charts and remained there for 21 consecutive weeks.
"I'm Movin' On" achieved the record for having the most weeks at the top of the chart. It was one of Snow's seven number one hits on the Billboard country hits that he earned throughout his career. This incredible acclamation led Snow to join the cast of the Grand Ole Opry. Now, Lambert is just one of the many artists covering his song.
Miranda Lambert covers Hank Snow hit
Miranda Lambert released her version of this classic country song. The cover appears in Netflix's new movie, The Ice Road, starring Liam Neeson. The trucker film premiered on Friday, June 25. The movie has an accompanying soundtrack that includes cover performances and cuts. Carly Pearce, The Cadillac Three, Luke Combs, and more artists perform on the album. Jason Isbell covers Johnny Cash's "All I Do is Drive" while Tim McGraw records his rendition of the Car's "Drive."
Let's talk about Lambert's cover. She turned this classic into a gritty and energetic song. Lambert made good use of her raw and edgier vocals. It's similar to how she sings on her hit song "Little Red Wagon." She keeps up with the pace of the fast-paced tune, which still captures the story of the original.
"I'm Movin' On" tells the story of a truck driver who moves on with his life. Since it debuted in 1950, it still holds up to this day. Lambert brought new life to this song with her emotion and talent. Fans will also notice two fiddles playing throughout the Jay Joyce production of Lambert's cover. Among the tension, you will still have your toes tapping.
What to know about Netflix's The Ice Road
Per Taste of Country, The Ice Road is a new Netflix film that stars action hero Liam Neeson. He plays the role of an ice truck driver who has to rescue miners who are stuck in a collapsed diamond mind. Neeson's character will embark on a mission in which he does whatever it takes to save their lives.
"That hard-charging sense of the road is a real common ground between rock, country, and Americana," Big Machine Label Group founder and chairman Scott Borchetta revealed in the film's press release. "Musicians live the road life. They know the freedom, the speed, the gone and the get there – and every single artist on this soundtrack understands exactly why these songs have such enduring appeal."
Another Hank Snow cover makes an appearance in the film and accompanying soundtrack. Rob Zombie and Motley Crue's Nikki Sixx collaborate with John 5 and Tommy Clufetos for their rendition of "I've Been Everywhere," which was made famous by country legend Johnny Cash.
The soundtrack for The Ice Road dropped on Friday, June 25. The movie is available for streaming on Netflix. What are your thoughts on Miranda Lambert's cover? Sound off below in the comments.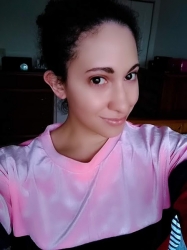 Latest posts by Chanel Adams
(see all)