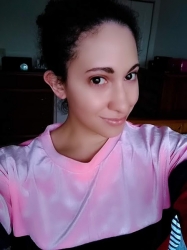 Latest posts by Chanel Adams
(see all)
Carrie Underwood is inspiring women everywhere to hit the gym. The country superstar revealed that she has washboard abs. It comes as no surprise since she's also a fitness fanatic and founder of her lifestyle brand, CALIA by Carrie. The 38-year-old showed off her taut stomach in a series of photos via Instagram.
She's always been honest and open about her fitness routine. While she rarely posts bikini photos, she looked quite comfortable in her latest Instagram post. Carrie always loved growing up in nature, so she didn't mind holding a fish with her bare hands. She recently when on a fishing trip with her husband Mike Fisher.
Carrie Underwood flashes a big smile and tight abs
On Wednesday, July 14, Carrie Underwood took to Instagram to post a series of photos. She wore a black-and-white bikini top with round sunglasses. Her sunnies had brown and white polka dots in the black frames. Carrie appeared to be having a good time in the great outdoors. "Feeeeeeshies! 🐟🐟🐟 #CatchAndRelease #JustSayinHi #Outdoors #LakeLife," she captioned the carousel of photos.
However, fans couldn't help but notice her abs. "Yahhh! Looking good mama!" one wrote, to which another added, "Okay abs miss girl!" Some said they didn't notice the fish when her stomach is right there. "Girl forget the fish. Can we talk about how fabulous you look!!🔥🔥" a third one said.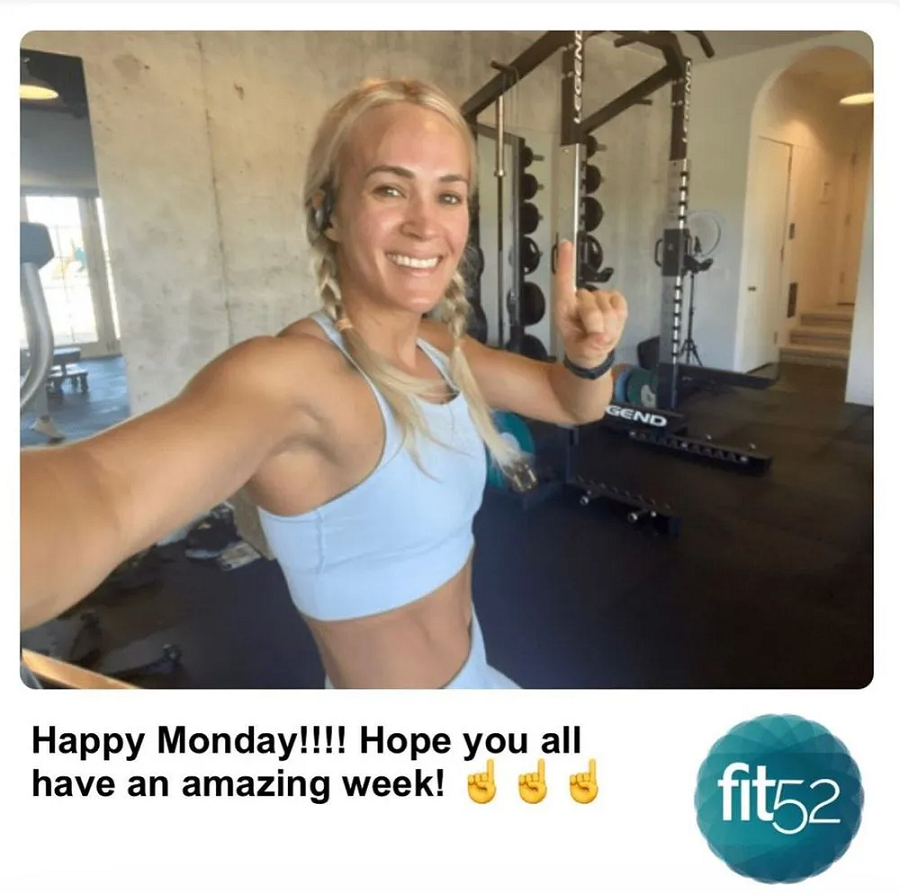 Of course, fans are going to wonder how she got six-pack abs. Carrie loves to work out nearly every day of the week. In an interview with Women's Health, she talked about her strict workout routine, which is focused on goal-setting. Working out helps her relax and relieve stress.
"I have to set goals for myself: 'Every 15 minutes I'm going to hit 1.25 miles, then by the end of an hour I'll have to run 5 miles," she shared.
The country singer celebrated their wedding anniversary
Carrie Underwood and Mike Fisher's trip comes after celebrating 11 years of marriage. To mark the special occasion, the American Idol alum shared a photo of herself with the former hockey player. In the photo, Carrie wore a light pink anorak, while Mike opted for a plaid button-down shirt. She captioned the post: "Happy anniversary, babe! 11 years sure have flown by…here's to many, many more! Love you!"
Fans flocked to the post to congratulate the couple. Mike took to his respective Instagram account to share a photo from their wedding day. "Happy anniversary @carrieunderwood hard to believe this was 11 years ago today!" he captioned the post. "Here's to many more with the best partner I could imagine!! #happyanniversary."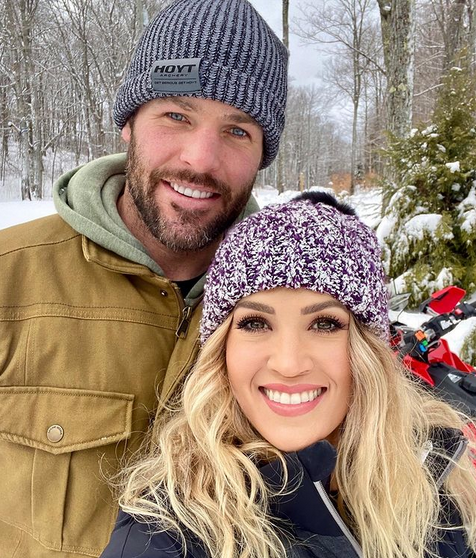 The couple met through a mutual friend in 2008. After their blind date, they stayed in touch and talked for several months. Carrie and Mike's relationship flourished when they shared a kiss on New Year's Eve 2008. On July 10, 2010, the pair got married in Georgia with their friends and family in attendance.
Check back with Country Music Alley for more news on Carrie Underwood.