It may be hard to believe that LeAnn Rimes' hit album, Blue turns 25 years old this month. While this is a milestone worth celebrating, it brings up some emotions for the country music legend. LeAnn Rimes was very successful at a very young age. Unfortunately, that success wasn't without consequence from the sounds of her recent podcast. Keep reading to find out why LeAnn Rimes doesn't reflect on the time of her life marked by such a high magnitude of success.
LeAnn Rimes promotes the second season of her mental health podcast Wholly Human
Recently, LeAnn Rimes opens up about her mental health on her podcast, Wholly Human. Speaking on the topic of mental health shouldn't be surprising, because that is the whole premise for her podcast. To mark the beginning of the second season of Wholly Human, Rimes speaks with USA Today and shares some deep thoughts about her childhood.
This month, LeAnn Rimes celebrates the 25th anniversary of Blue. This celebration also brings up the fact that Rimes is the youngest person to win a Grammy when she was only 14 years old. However, according to USA Today, she "rarely reflects on that time in her life to 'maintain [her] sanity'."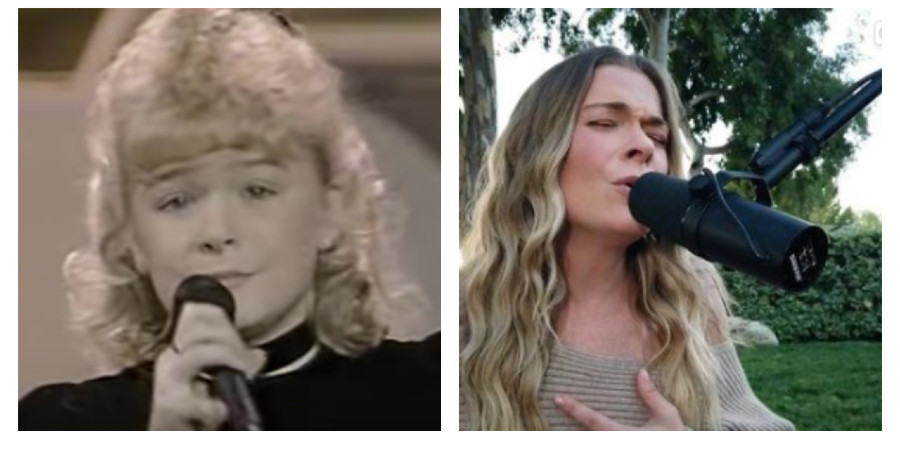 She speaks about surviving trauma as a child star
During Rimes' discussion with USA Today, she uses words like "survived" and "traumatic" to describe her feelings towards her success as a child. However, it seems like over time, things have become a little bit easier to process. She says, "The traumatic parts of it kind of out shadow and outweigh the success and all the accomplishments, so it's nice to kind of look back and have a balanced view of both sides of things. However, even at 38 years old, she continues to cope with everything.
With all of the success and awards, LeAnn Rimes shares what her greatest accomplishment is. "I feel like probably one of my greatest accomplishments has been surviving childhood stardom and thriving past it and finding my own healing and my how healing journey because not everyone is so fortunate." Earlier in the interview, she mentions that most child stars are "dead or still really shaken by the whole experience."
What are your thoughts on LeAnn Rimes and how she feels about her success at a young age? Let us know your thoughts in the comment section below. Make sure to come back to Country Music Alley for more news about your favorite country stars.