Luke Bryan has the perfect wedding gift in mind for Blake Shelton and Gwen Stefani. The newlyweds finally said "I do" earlier this month. They exchanged vows at Blake's ranch in Tishomingo, Oklahoma. It wasn't your typical Hollywood affair.
Adam Levine wasn't in attendance. The only other famous person there was Carson Daly, who officiated the nuptials. They were surrounded by 40 of their closest friends and family members. Family was the overarching theme of their wedding. Gwen made sure to include her three sons in the festivities. Blake's best friend, Luke Bryan, didn't attend but he will send the newly married couple a wedding gift.
How Luke Bryan plans to embarrass them
The American Idol coach has something planned for their wedding gift. Luke Bryan joked that he wants to send them an "embarrassing" gift. In his latest interview, he talked about their nuptials and the gift he plans to send them. He confirmed that he was just as shocked as their fans were.
"I did not know it was happening. I found out with the rest of the world," Luke said. "But … I have started my mental wedding gift soiree. I'm going to get a big box and there will be embarrassing items in there. They'll be funny, sarcastic items so Blake and Gwen can expect my wedding gift with the Luke Bryan touch on it."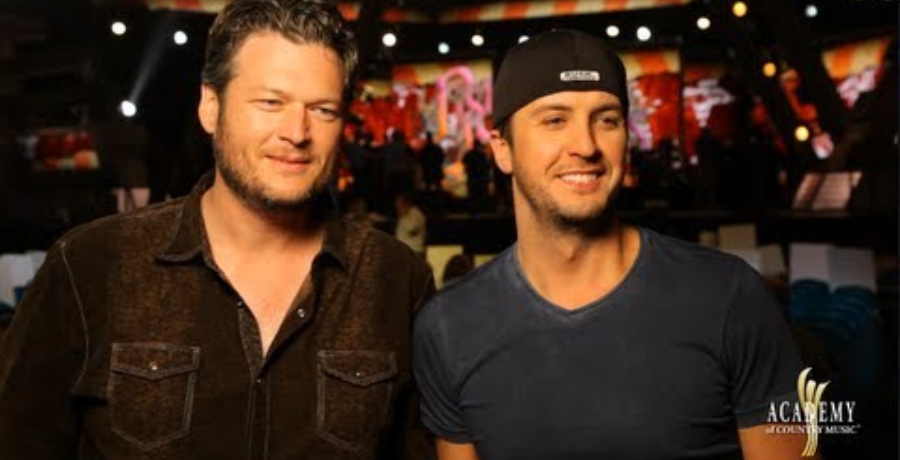 The 51-year-old No Doubt singer and the 45-year-old country singer tied the knot over the Fourth of the July weekend. They wanted to keep their ceremony as small as possible. Gwen wore a custom-made Vera Wang gown and an embroidered veil that featured the names of Blake Shelton and her three sons. Blake wore his signature blue jeans with a black tuxedo jacket, vest, and a bow tie.
The couple wanted to have their wedding as low-key and simple as possible. Of course, it can be hard when it caught so much attention. Page Six was the first to publish the photos of their private wedding. Before you know it, fans knew that Gwen and Blake were about to get married, which led to helicopters flying above the estate.
Why Gwen Stefani and Blake Shelton don't need marital advice
Luke Bryan doesn't think the pair needs any marriage advice. Gwen and Blake met on the set of The Voice. They didn't start dating until 2015 after they went through their respective divorces. Luke said he doesn't have any advice to give them since they've already been together for so long.
Luke and his wife, Caroline, have been married since 2006. They already know the secret to a happy and long marriage. However, they were younger than Gwen and Blake when they wed. Luke thinks they already know everything they need to know since they've been through it before.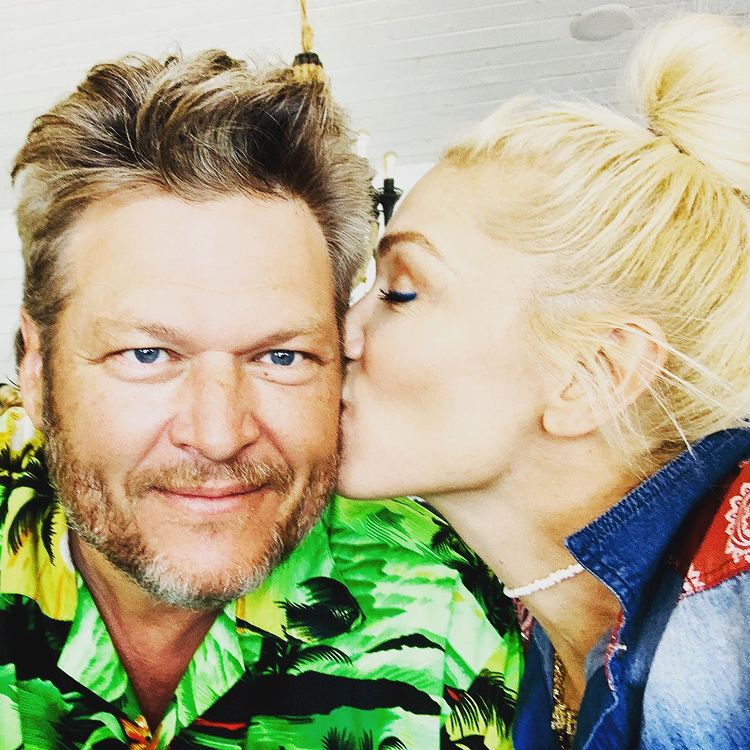 "The beauty of Gwen and Blake is they're at the perfect age to rekindle the marriage, and they've both been in certainly public divorces," Luke explained. "I don't need to give those two any advice. You look at them and really understand and tell how much they love each other and they're enjoying each other. Any advice is always just to talk it out and stay the way they are."
Luke can't help but notice how happy they look together. He even noticed the wedding photos they shared on their respective Instagram pages. Since Luke and Blake have been friends for a while, Luke admits he loves to tease his "rival." He joked that he's "no question" a better farmer than the "God's Country" singer.
Check back with Country Music Alley for more news on Luke Bryan.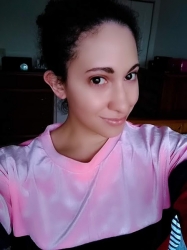 Latest posts by Chanel Adams
(see all)