Gwen Stefani is opening up about her wedding to Blake Shelton. On Saturday, July 3, the two exchanged vows at his ranch in Tishomingo, Oklahoma. The two haven't gone on a honeymoon. Instead, they've been packing on the PDA in a series of surprise live performances.
Everyone wants to know more about their wedding. Gwen is gladly sharing more details. She admitted that it got a little crazy at times. The couple chose to celebrate with about 40 of their closest friends and family members. They didn't make it a Hollywood spectacle even if the media outlets are writing it that way.
The "crazy part" about their wedding
Gwen Stefani recently opened up about their wedding on "Tell Me About It." She spoke to host Jade Iovine about the craziest thing that happened. There were sweet moments like Gwen's three sons reading a Bible verse and Carson Daly officiating the views. The singer then shared something "crazy" about it.
"It was literally one of the greatest moments of my life, obviously, but it was beyond what I thought it was going to be," Gwen said. "It was beyond dreamy, but the crazy part was it was just so unexpected in my life, so to try to choose an outfit – a wedding gown and all that – I had no idea what it was going to be."
Gwen felt like a "lucky" woman on her wedding day. She had no idea that her life would end up like this. The No Doubt singer also joked that she never imagined herself ever getting married to Blake Shelton of all people. This relationship came as a shock to their fans as well.
The couple met on the set of The Voice in 2015. Gwen and Blake went through their public divorces at the time. At first, they became friends, and then they got even closer. That's when things took a romantic turn and things have been the same since.
All about Gwen Stefani and Blake Shelton's wedding
In October 2020, Blake Shelton popped the question to Gwen Stefani at his ranch. It's the same place where the couple quarantined with her kids amid the COVID-19 pandemic. Since they didn't want to make the ongoing pandemic the center of their wedding, they planned an intimate ceremony. Blake left the wedding planning up to Gwen.
But first, the Catholic Church had to annul her previous marriage to Gavin Rossdale. The two finally tied the knot on July 3, 2021, during the Fourth of July weekend. The two wanted to get married as soon as possible, but they also wanted to keep it as "simple" as possible, an insider told People. Gwen loves Blake so much that she wanted to share that love with the people closest to her.
Check back with Country Music Alley for more news on Gwen Stefani and Blake Shelton.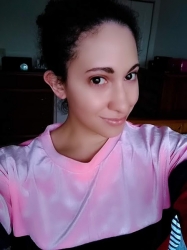 Latest posts by Chanel Adams
(see all)